EA has finished 2011 dethroning Activision's Call of Duty series. Just... not in the way it wanted to. Crysis 2 has won the "honor" of being the most pirated game of 2011. The PC version of the game was torrented about 3.92 million times, besting Modern Warfare 3's 3.65 million downloads. EA and its Partners games round out the rest of the top 5 with games like Battlefield 3, FIFA 12, and Portal 2. Piracy plagued the original Crysis, and it appears the sequel has suffered the same fate. Developer Crytek claimed that for every purchased copy of Crysis, there were 20 copies downloaded. The rampant piracy on the platform led the developer to pursue a multi-platform approach with Crysis 2, with claims that consoles provide better anti-piracy measures. Of course, consoles aren't exactly secure platforms either. Gears of War 3 was the most illegally downloaded Xbox 360 game of 2011, and it was torrented about 890K times. Surprisingly, Kinect Sports: Season Two also ranked highly on the list with 690K downloads--proving that piracy can be a family-friendly affair as well.
Even pirates are the controller

While Wii software sales have dropped quite significantly, the pirate community continues to thrive. Super Mario Galaxy 2, a game which released in 2010, continued to be the top-downloaded game in 2011, with 1.28 million downloads last year. Notably, Xenoblade Chronicles was downloaded 950K times since its European release in August. With such staggering piracy figures, will sales be impacted when the game releases in the US later this year? And if so, how will that affect the ongoing efforts of "Operation Rainfall"--a grassroots organization that wants Nintendo of America to release other hardcore JRPGs on the Wii in 2012?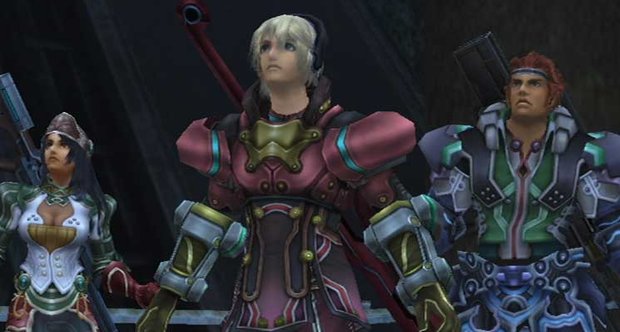 Available 2012 legally; now illegally

These staggering figures undoubtedly pushed EA and Nintendo (and others) to initially support SOPA, a bill that aims to curb piracy via questionable methods. Both these companies have since rescinded support for the controversial bill. For the complete list of most-pirated games this year, visit TorrentFreak.