I will look for pretty much any excuse to talk about Scream. It's one of my favorite movies of all time, and the series is my favorite in horror. After a decade, we're finally getting a new movie, and it comes out this January. Now, we've got our first trailer, and it's all I can think about. Let's dive into it.
We start off with an extended scene of Jenna Ortega's character, Tara, being tormented by Ghostface while home alone. It's a clear callback to the iconic Scream opening with Drew Berrymore's Casey Becker. This scene far and away stole the trailer for me. I love the integration of smart home technology, with the house's doors being repeatedly unlocked. Jenna Ortega also plays this scene excellently, and there's something about her performance that makes the terror feel real. She's one of my favorite up and coming actors, and I'm excited that she's a part of this film.
This scene feels like it's the beginning of the film, but I'm not so sure. I think we're getting a lot of misdirection here. In fact, I'm not even convinced that Tara gets killed in this scene.
Of course, I LOVED seeing the original cast back. Seeing Neve Campbell back as Sidney Prescott immediately got me up in my feels. I also like the glimpses we get at Gale Weathers and Deputy Dewey. This trailer sort of reminded me of The Force Awakens in a way, with the original cast playing a big role, but also passing the torch off to the new generation.
At the end of the trailer, we see Sidney back at Stu's house, where the original film had its iconic conclusion. This is likely where the new movie's finale will take place, too. Ghostface walks down the stairs and says his iconic "Hello Sidney" followed by "It's an honor." That second line got me wondering about the identity of Ghostface. It sounds like something that would be said by someone who has a reverence for Sidney. Given that we know the victims in the movie are related to the original killers, maybe this person(s) is trying to get vengeance on behalf of Sidney.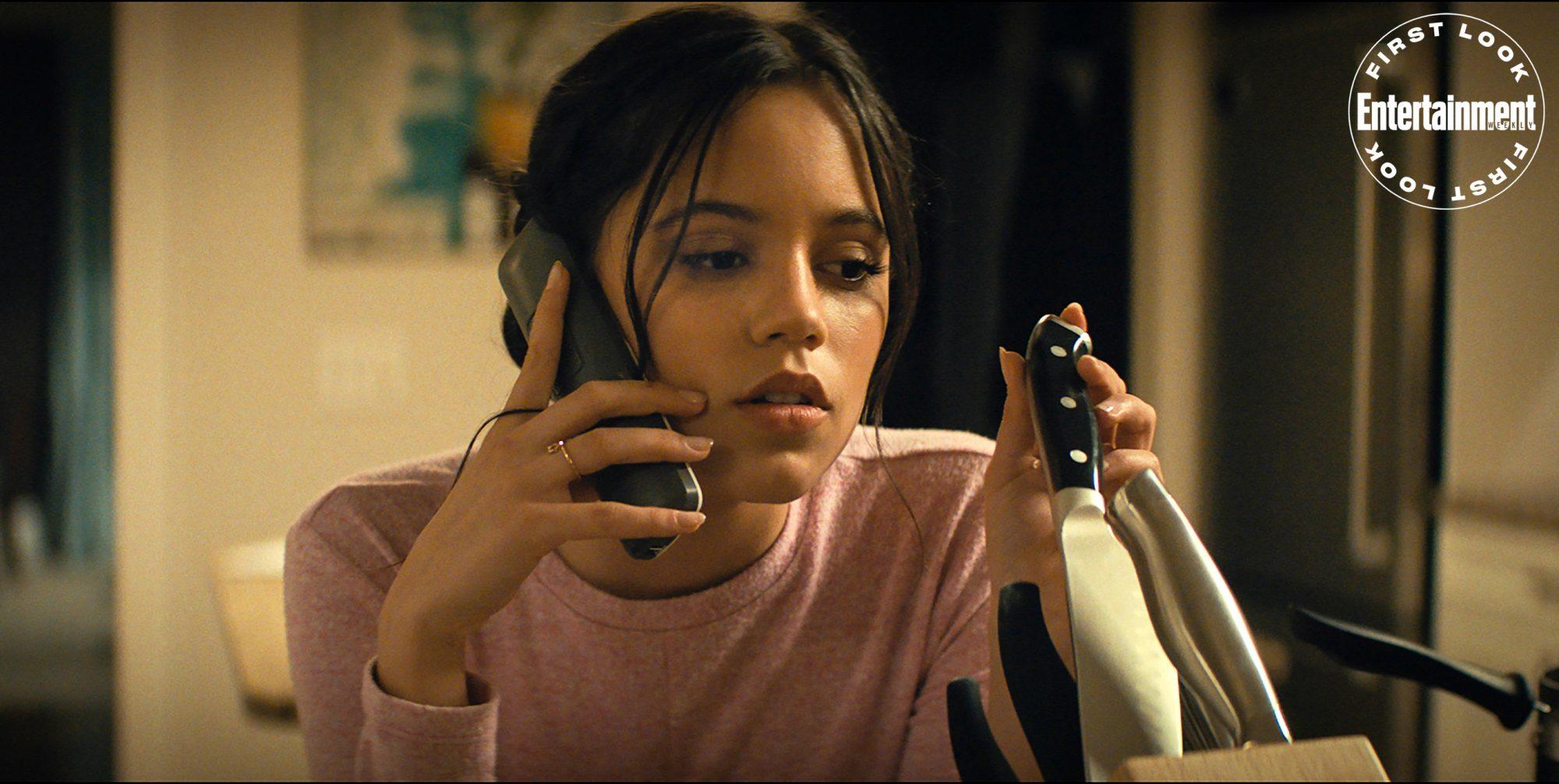 There's two things I really love about this trailer. One, it looks brutal. From Ghostface stomping on Tara's leg and breaking her ankle, to him bursting out of a shed and chasing down Mason Gooding's character, Ghostface actually feels terrifying. Two, I feel like I still know very little about the story, including who the killer is. Although we see plenty of footage, I'm betting that this trailer is STUFFED with misdirection. I look forward to revisiting once the movie is out.
Scream and the Into the Spider-Verse sequel are my two most anticipated movies of 2022 as things currently stand. Please excuse me as I go rewatch that trailer a dozen more times.