2014 was a great year for game releases, with plenty of independent and big-budget games to satisfy practically every taste. However, that also means that a lot of games ended up going by unnoticed. Here, we give ten understated games the attention and recognition they deserve.
Octodad: Dadliest Catch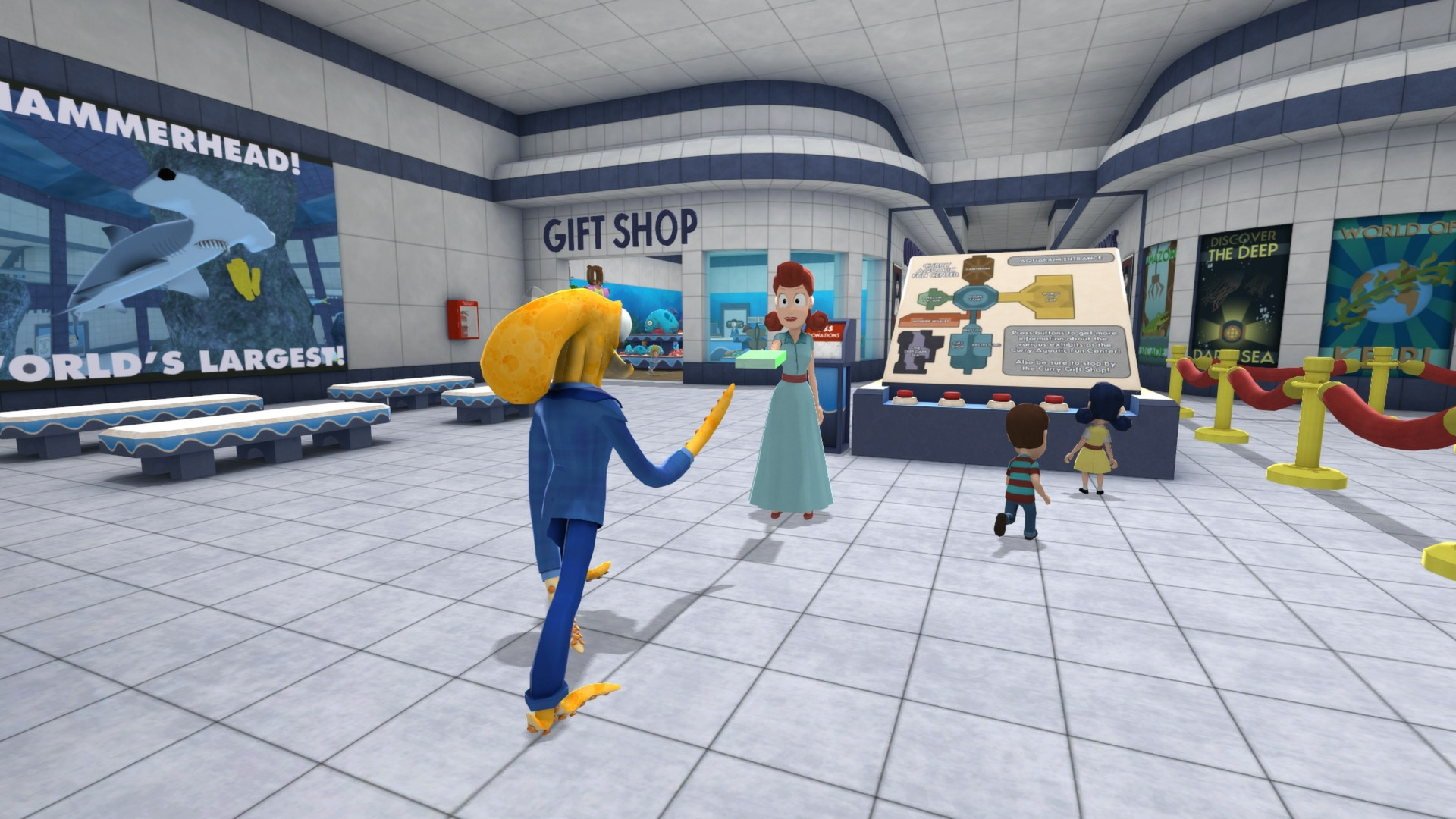 What started off as a video game project grew into something more when a group of DePaul University students decided to take their game concept to Kickstarter and develop Octodad: Dadliest Catch. The game is surprisingly funny for a story that relies so heavily on one joke. You're an octopus, disguised as a human, with a human family, and you must do your best keep the act going. That means playing against controls that will send your tentacles flailing as you try to perform everyday tasks like shopping or visiting the aquarium.
Child of Light
With gorgeous artwork and excellent gameplay, Child of Light might not have been able to shine past the bigger games that released this year, but that doesn't change the fact that it's a wonderful little RPG. You play as Aurora, a young Austrian girl in 1895, who awakens in the fantasy land of Lemuria. Armed with powers, she must battle dark creatures and confront the Queen of the Night, who has stolen the sun, the moon, and all the stars. Only then can she realize her true destiny.
Transistor
Transistor is another fantastic game that was outshined by bigger budget titles. In this sci-fi RPG, you pick up an extraordinary weapon and journey through a futuristic city to uncover its origins. With a beautiful art style, top notch voice acting, rich story, and combat that combines real-time action with thoughtful strategy, Transistor is an experience that shouldn't be missed.
Broken Age Act 1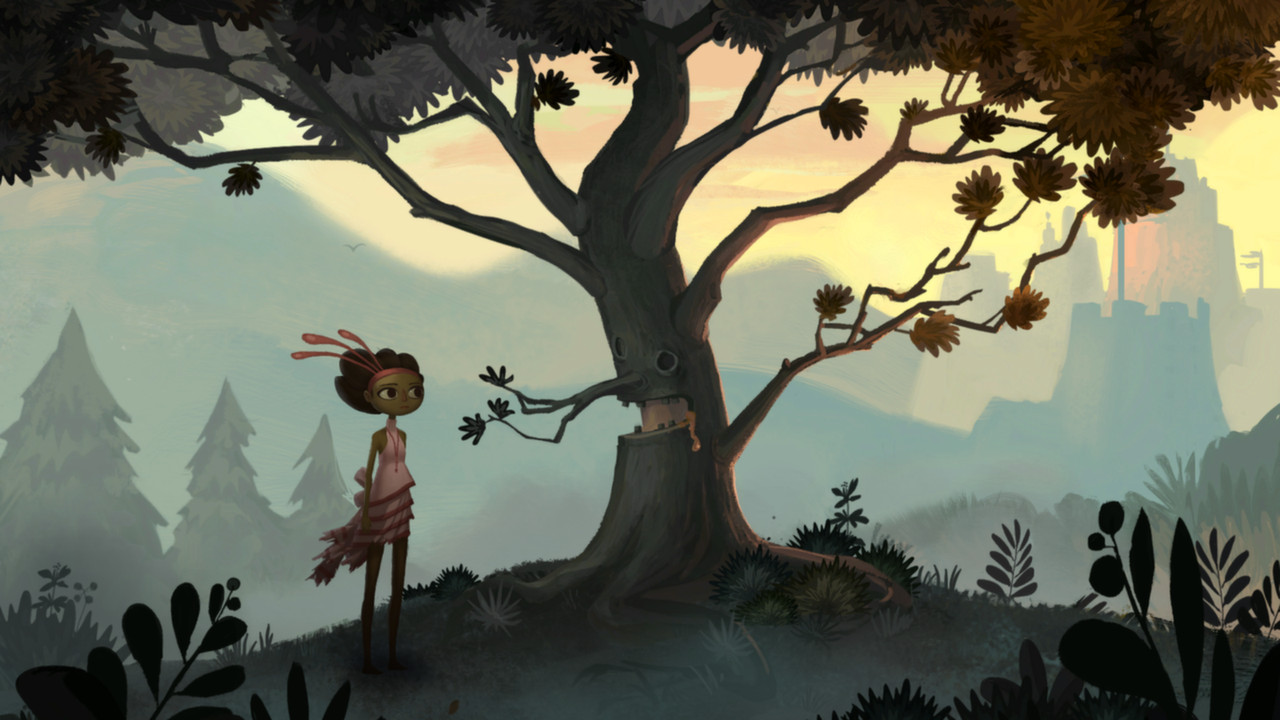 As the first graphic adventure created by Tim Schafer in sixteen years, Broken Age is the game the game that broke all the rules. Developed as the first game from a major studio to be offered as a Kickstarter project, the game broke records, brought adventure games back, and began a trend for crowdfunded games. In it, players switch between two characters: Vella and Shay, two teens in similar situations, but from vastly different worlds. By helping them take control of their lives, players experience a grand and unexpected adventure.
Divinity: Original Sin
Another crowdfunded project is Divinity: Original Sin, which brings players back to the old-school roots of action RPGs. Explore a vast open world and interact with practically everyone and everything that you see. The game also features online co-op, so you can bring a friend along on your adventure. Take the role of a young Source Hunter, whose job it is to rid the world of those that use foul magic. While on a routine murder investigation, you find yourself caught up in a plot that jeopardizes the very fabric of time.
Defense Grid 2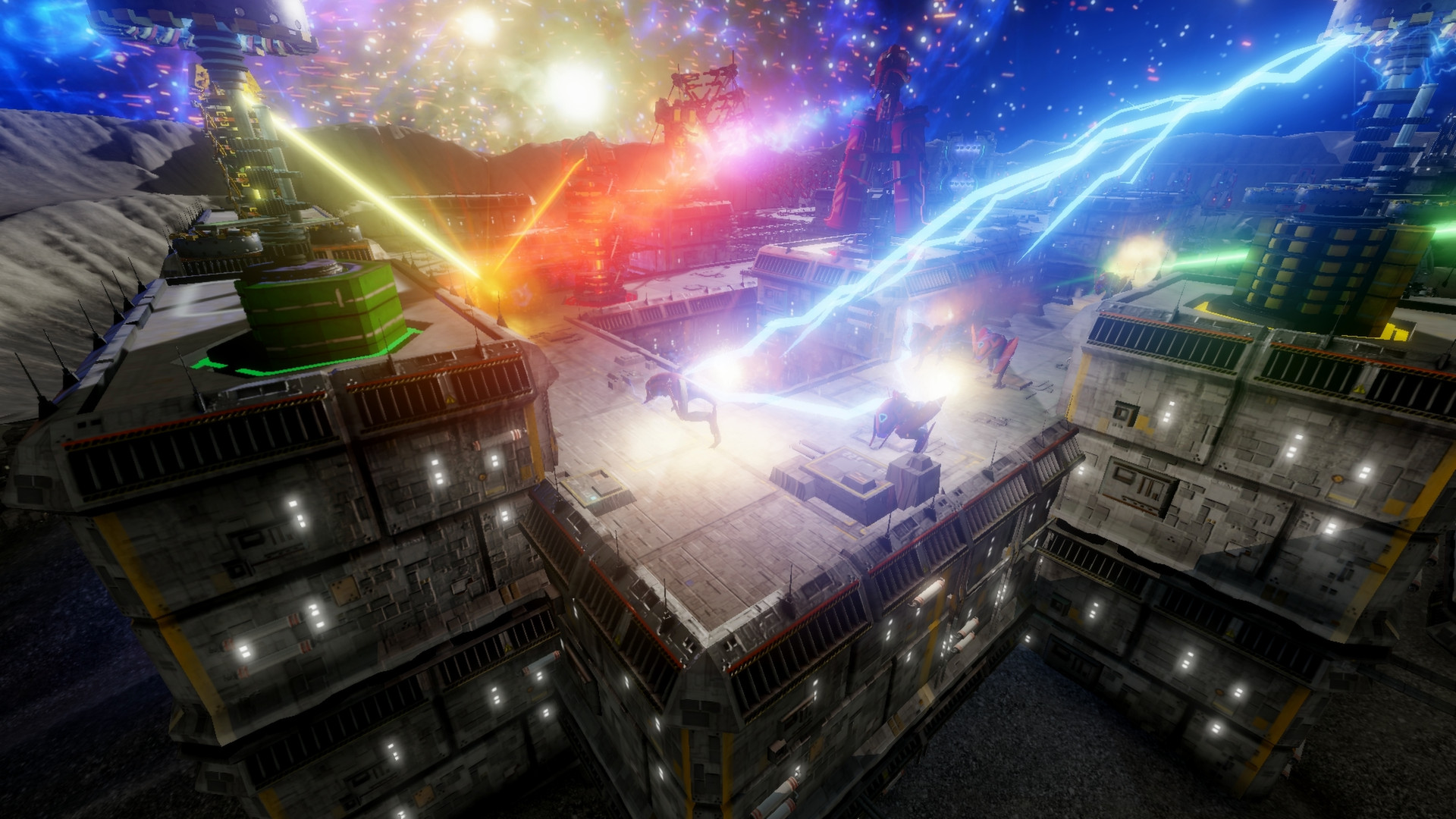 The Kickstarter hits keep on coming with Defense Grid 2. Although it might be easy to overlook a tower defense game, even one as addictive as Defense Grid, the game is certainly one that shouldn't be missed. With bigger puzzles, fantastic graphics, a whole cast of characters (each with special abilities) to choose from, and cooperative multiplayer, Defense Grid 2 should be played by all tower defense enthusiasts.
The Vanishing of Ethan Carter
It's tough for a game like The Vanishing of Ethan Carter, a story-driven mystery game that focuses entirely on exploration instead of combat, to shine through, but somehow it does. You take the role of Paul Prospero, a detective with the ability to speak to the dead, who receives a disturbing letter from Ethan Carter, and realizes that he is in grave danger. Paul goes to Ethan's home in Red Creek Valley to discover that he has vanished in the wake of a brutal murder. Searching for answers, Paul discovers how deep the mystery actually goes.
Elite Dangerous
The final frontier awaits in Elite Dangerous, a spaceship piloting game that uses a 1:1 scale open world galaxy based on the Milky Way. This immense massively-multiplayer project was also a crowdfunded success, with the ambitious goal of telling a dynamic yet persistent narrative. Players start with a small spaceship and a little bit of money. From there, whatever they do, wherever they go, and whatever they accomplish is completely up to them. Do whatever it takes to tame the new frontier comprised of hundreds of thousands of star systems, complete with to-scale planets that orbit their suns in real-time. It's a big, dangerous, galaxy out there. Can you handle it?
Captain Toad: Treasure Tracker
Why should the Mario Brothers and Princess Peach have all the fun? Captain Toad: Treasure Tracker stars none other than Captain Toad, who embarks on a adventure to score as many valuables as he can. Navigate mazes, make your way across hazardous locations, and grab up all the Super Gems and Power Stars as you can carry. Toad's quest is also set on finding his beloved Toadette, who has been kidnapped by a greedy bird. However, Captain Toad doesn't have any weapons or special powers, unlike many others in the Mushroom Kingdom, so getting treasure and love means relying on his wits.
Steve, when you do these articles can you provide links to the homepage of the game? I don't see them in the articles when I read them.

I'm really confused - pretty much all of these games were talked about a ton, both here on the shack and elsewhere. How did they fly under the radar exactly?

Child of Light was extremely bland, if there is one similar game that deserves a honorable mention it's Valiant Hearts.