Nintendo has seen better days. Wii U has failed to capture the attention that its predecessor has. However, Nintendo isn't ready to give up the fight just yet--and, for that matter, neither should Wii U owners. The "no games" argument doesn't hold particularly true for Wii U, especially with a Game of the Year-winning library. And the system will continue to get a fair share of games in 2014. While there are several more set to be announced throughout the year, here are a few known titles that will undoubtedly get fans excited about owning the system.
The big ape returns

Donkey Kong and his friends hit high-definition for the first time with this interesting spin-off in the Country series. This time, the crew find themselves facing off against dreaded ice pirates who have turned their jungle into a frozen tundra.
Digging around

A rousing success on KickStarter, Yacht Club Games' retro-style platformer is coming to eShop. Shovel Knight combines a Mega Man-ish 8-bit appearance with innovative digging and shovel-hopping gameplay. For good measure, the level design will challenge at every turn, from floating platforms to bosses that will give even the most hardened gamers a run for their money.
Pedal to the metal

Every generation's Mario Kart game is met with huge anticipation. A new anti-gravity element promises to take the track design leaps and bounds over other games in the series, and the online play should test the burgeoning Nintendo Network.
Hack or be hacked

The Wii U version may be delayed, but Nintendo's version of Ubisoft's hack-adventure promises to offer exclusive touch-screen features on the GamePad.
Season of the witch

Nintendo's relationship with Platinum Games continues with Bayonetta 2. With a number of staggeringly large enemies to defeat and plenty of savvy shooting/fighting gameplay to master, Bayonetta 2 should be a big "hardcore" hit for Nintendo fans, especially those that enjoyed The Wonderful 101.
The developer of Xenoblade Chronicles have a new adventure

Xenoblade Chronicles is one of the best games available for the Wii. Developer Monolith Soft isn't done yet, as a new role-playing adventure, code-named X, is on the way to the Wii U.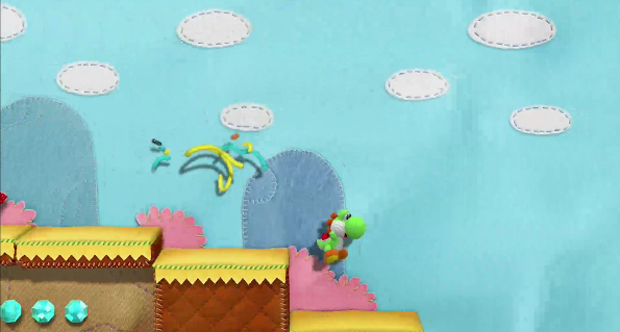 Yoshi... but made out of yarn!

The team behind the charming Wii platformer Kirby's Epic Yarn has been hard at work on this new side-scrolling adventure. Yoshi stars in this unique-looking title--and no baby Mario on his back!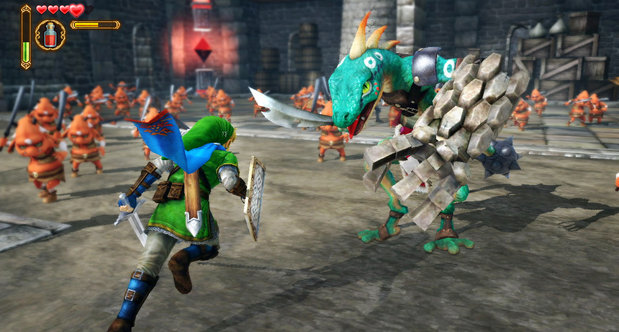 Link's big adventure

Rather than focusing on a full-blown quest, Hyrule Warriors pits Link against hordes of enemies, Dynasty Warriors. More on this game will likely be shown around E3 time, but this will be a stopgap before the inevitable Wii U Zelda adventure.
It's a brawling party

Last but certainly not least, there's a title that will bring both casual and hardcore players to the same playing field: a fighting one. Super Smash Bros. has thrived over the years, becoming one of the most dependable and accessible fighting games out there, and the 2014 edition should be no exception, with new fighters, arenas and supporting characters to play around with, as well as local and online multiplayer options.