This weekend's sales-o-rama includes Dead Island GotY for $8, Sleeping Dogs for $25, Mass Effect 3 for $15, Payday: The Heist for $5, Guild Wars 2 for $41, Metro 2033 for $4, and loads, loads more. And if you're looking for scary or spaceborne games, this is your lucky weekend. Here's our selection of this weekend's PC deals:
GameFly
Mass Effect 3
Amazon
Sleeping Dogs
GamersGate
Assassin's Creed Revelations
Get Games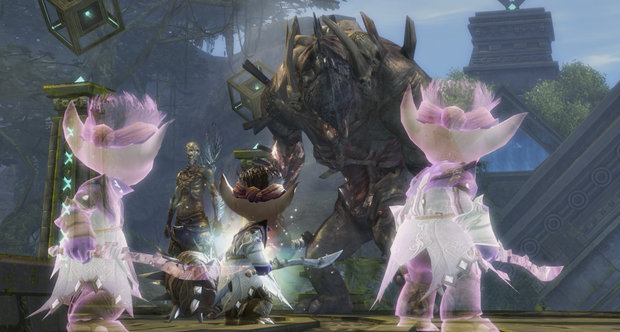 Guild Wars 2
GOG
As well as regular discounts, GOG is running a so-called pay what you want sale on 32 Interplay games. Pay above 1¢ to get 8 games, above the average to get 20, and $34.99 or more for all 32.
The Witcher
Green Light Bundle
Pay what you want for a bundle of games hoping to get approved on Steam Greenlight. Pay at least $1 to get Pixel Blocked!, Omegalodon, and Starlaxis - Light Hunter. Go above $5 and you'll get Call of Cthullu: The Wasted Land, Dawn of Fantasy, Oniken, Perpetuum, General Conflict, and some DLC for Awesomenauts (but not the game itself). Do remember to vote them up on Greenlight if you like them.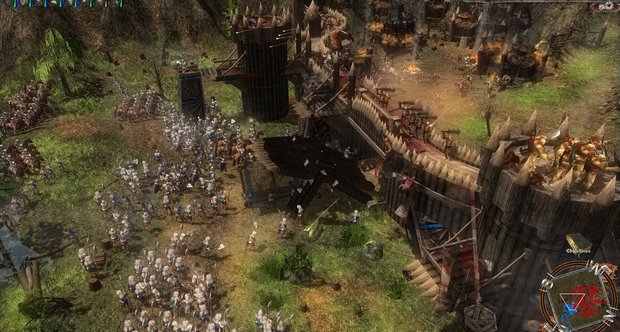 Dawn of Fantasy
Green Man Gaming
GMG is also offering XCOM: Enemy Unknown for $44.99 (10% off) with either $5 cashback or $10 GMG credit. You can get 20% off almost everything with the voucher code GMG20-FXYD1-7WHP1, which you need to use for most of the prices below.
Metro 2033
Impulse
Sword of the Stars II
Indie Gala
Pay what you want for Omegalodon, Praetorians, Majesty 2, and East India Company. Pay above the average price to also get Europa Universalis: Rome - Gold Edition, Knights of Honor, Elven Legacy, Hearts of Iron 3 Complete, and another three yet-unrevealed games. Most can be activated on Steam.
Majesty 2: The Fantasy Kingdom Sim
Indie Royale
Pay what you want for To the Moon, Oil Rush, Blackwell Deception, AVSEQ, and Reprisal, with some of their soundtracks too. Pay over $8 to get an album by Makeup and Vanity Set too.
To the Moon
Steam
As well as being on sale all weekend, Payday: The Heist is free for everyone to play until 1pm Pacific on Sunday. Click here to install it through Steam.
Payday: The Heist