You may want to sit down for this one, football fans. There are no games this weekend. I know, it's hard to accept. Some people are even making up stories about some fictional, imaginary all-star game that's supposedly being played this weekend. A football game in Hawaii? That's just crazy! You're crazy, delusional football fan! So with no football to take up your time this weekend, I guess you can focus more of your time on some great PC games. GameFly Digital is covering a large section of the Total War front, offering a vast majority of the Total War series at a discounted rate, including a full package. It's missing Total War: Rome II, but you'll be able to get that at a good rate from GamersGate. Meanwhile, Amazon and Gamestop both have Assassin's Creed IV: Black Flag, in case you haven't caught up with that one. And Amazon and Steam are both offering good deals on The Bureau: XCOM Declassified. Check out the full list of deals after the break. Here's our selection of this weekend's PC deals:
GameFly Digital
Use the code GFDJAN20 to get (roughly) these prices or if you're across the pond, use GFDJAN20UK.
Total War: Shogun 2
Amazon
Assassin's Creed IV: Black Flag
Bundle Stars
Pay $5.00 for Tropico 4 Steam Special Edition, Stealth Bastard Deluxe, Dungeonbowl, Port Royale 3, King's Bounty: Legions True Tactician Ultimate Pack, Iron Sky: Invasion, Day One: Garry's Incident, Steel Storm: Complete Edition, Naval Warfare, and Earth 2150 Trilogy. All activate on Steam. Or Pay $4.95 for Europa Universalis III, Sword of the Stars Complete Collection, Hearts of Iron III, Europa Universalis: Rome Gold Edition, The King's Crusade, and Magicka. All activate on Steam. Or pay $4.98 for Two Worlds II (w/Pirates of the Flying Fortress DLC), Two Worlds Epic Edition, Septerra Core: Legacy of the Creator, Enclave, and Gorky 17. All activate on Steam.
Tropico 4
GamersGate
Total War: Rome II
GameStop
Injustice: Gods Among Us
Get Games
Warhammer 40K: Space Marine
GOG
Painkiller Black Edition
Green Man Gaming
Use the code 33M15F-1DGAOD-YLXBYR for 25% off to get roughly these prices. Some exclusions apply.
Final Exam
Humble Bundle
Pay what you want for Paranautical Activity (Early Access), Dungeons of Dredmor Complete, and Hack, Slash, Loot. Pay $6 or more to also get The Binding of Isaac (w/Wrath of the Lamb DLC), Teleglitch: Die More Edition Guns and Tunes, and Sword of the Stars: The Pit - Gold Edition. Soundtracks are included with select games. All games work with Steam.
Proteus
Indie Royale
Pay $4.62 minimum for Airship Dragoon, Little Trus Man, Sky Nations, Inescapable, Dark Gates, Chronicles of a Dark Lord: Episode 1 Tides of Fate, and a mystery title. Pay at least $6.00 for a bonus soundtrack album.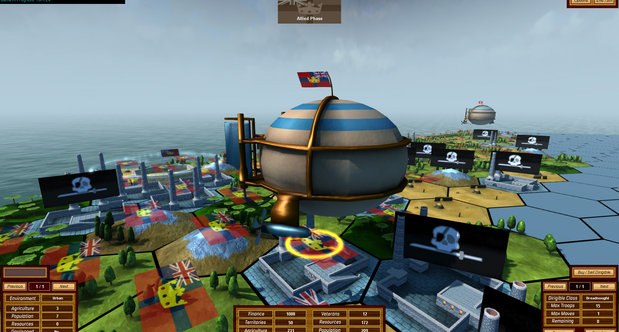 Airship Dragoon
Steam
As well as regular discounts, Steam has a couple of additional weekend deals.
The Bureau: XCOM Declassified