How quickly new games drop in price! This weekend you can buy Hitman: Absolution for $10, Dark Souls for $15, Borderlands 2 for $20, XCOM: Enemy Unknown for $25, Assassin's Creed III for $25, Far Cry 3 for $34, Tomb Raider for $38, Guild Wars 2 for $40, and SimCity for $40. Other fine deals at digital distributors include Syndicate for $4, every Grand Theft Auto game for $13, and some solid bundles. Here's our selection of this weekend's PC deals:
GameFly
Use the coupon code GFDAPR20 to get these prices. I think. I can't verify them all, being in merrye olde Englande:
Syndicate
Amazon
SimCity
ArenaNet
Guild Wars 2
Bundle in a Box
Pay what you want, above $1.99, for the Amidos Puzzle Collection, Dédale De Luxe, Dinner Date, Phantasmaburbia, and Vampires!. Beat the average price to also get Cognition, Episode 1: The Hangman, I Get This Call Every Day, J.U.L.I.A., and Reversion - The Meeting.
Cognition
GamersGate
Borderlands 2
Get Games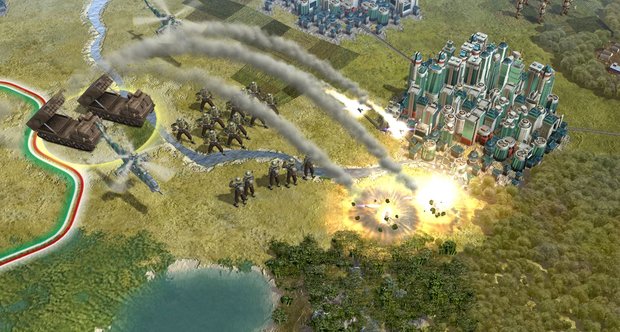 Civilization V
GOG
GOG's big Atari sale includes:
Two Worlds
Green Man Gaming
Get 20% off most stuff using the voucher code GMG20-FDSCL-AQQXD. You'll need that to get these prices: GMG25-S0FSG-R7Z9B:
Tomb Raider
Humble
Pay what you want, with a minimum of $1, for Darksiders and Red Faction: Armageddon. Beat the average to also get Darksiders II and Red Faction: Guerrilla. All come as Steam keys.
Darksiders II
Impulse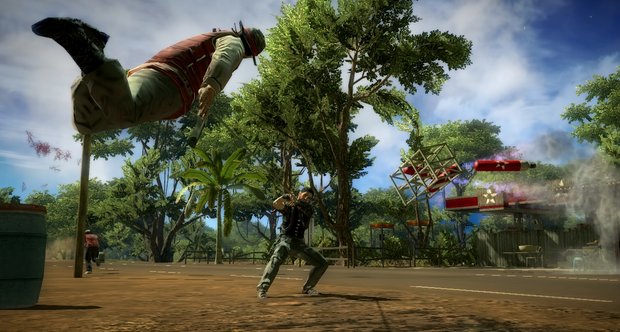 Just Cause 2
Indie Gala
Pay what you want for Gettysburg: Armored Warfare, Nosferatu - The Wrath Of Malachi, and Street Racing Syndicate. Beat the average price to also get A Game Of Dwarves, Defenders of Ardania, Europa Universalis III Complete, EU III: Divine Wind, EU III: Heir to the Throne, Guilty Gear Isuka, Gun Metal, and Warlock - Master of the Arcane. Some activate on Steam.
Europa Universalis III
Indie Games Stand
Pay what you want for Waking Mars. Offers a Steam key, if you fancy.
Guess!
Indie Royale
Pay what you want for Avadon: The Black Fortress, Derrick the Deathfin, Tidalis, War of the Human Tanks, Waveform, and Zafehouse: Diaries. Some activate on Steam.
Zafehouse: Diaries
Steam
Grand Theft Auto IV: Episodes From Liberty City
Ubisoft
Ubi's big spring sale includes:
Far Cry 3