Console-style gaming may be coming to iOS. A new patent application published today shows the company considering the use of a typical dual-analog controller to interface with Apple TV and other iOS devices. The documented controller looks very similar to Sony's DualShock, and offers two analog sticks, four shoulder buttons, and four face buttons (in addition to possible Start and Select buttons). A diagram explicitly shows it communicating with an iPhone.
Will Apple make an official iController?

In addition to having controller support, the patent (via GI.biz) also details the possibility of turning the iPhone into a universal remote, one that can operate with video game consoles. The diagram uses a system that looks remarkably similar to an Xbox 360.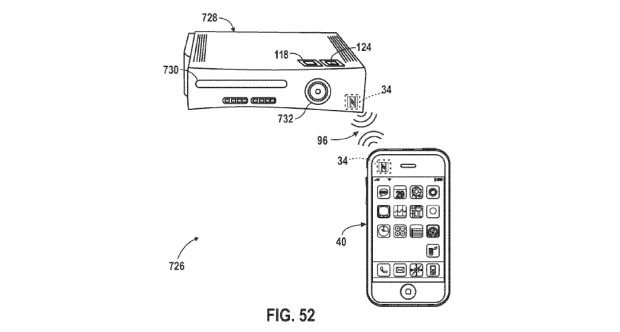 What is this iPhone doing to that Xbox?

As with all patents, none of the ideas contained in this application may come to fruition. However, it shows that Apple has a vested interest in gaming. If Apple TV were to offer full controller support and more traditional games, it would certainly encroach into territory that the big 3 are already viciously competing over.