This year's Game Developers Conference is now behind us and there's no better way to celebrate than by playing through some of our favorite PC games. And it isn't just hungover game developers that are looking to unwind after a long week. There are also a greater number of people starting to trickle out for spring break, so there are a greater number of PCs are calling out for their attention. Because playing PC games is the only way to spend a week off. Thief is already starting to see an increasing number of sales, with Amazon and Green Man Gaming both taking a chunk off the regular price. Get Games is offering up some good Assassin's Creed deals, including a nice sale price for Liberation HD. And Steam is offering a free weekend of Payday 2, giving new players a chance to check out what the heist game has to offer. Our full list of deals can be found after the break. Here's our selection of this weekend's PC deals:
Amazon
Thief
Bundle Stars
Pay $2.99 for Hacker Evolution, Hardcore Evolution: Hardcore Package 1, Hacker Evolution: Untold, Hacker Evolution: Untold - Hardcore Package 1, Hacker Evolution: Duality, Hacker Evolution: Duality - Inception Parts 1, 2, and 3, Hacker Evolution: Duality Hardcore Packages 1 and 2, and Hacker Evolution: Duality - Hacker Bootcamp. All activate on Steam. Or Pay $4.99 for Ring Runner: Flight of the Sages, Etherlords II, Master Reboot, Expeditions: Conquistador, Rock of Ages, Postal, Gun Monkeys, Heli Heroes, Monday Night Combat, Axis Game Factory, Bang Bang Racing, and Kaptain Brewe: A Brawe New World. All activate on Steam. Or pay $3.99 for Jets'n'Guns Gold, Inquisitor Deluxe Edition, 3089 - Futuristic Action RPG FPS, Ethan: Meteor Hunter, Universe Sandbox, Chronicles of Mystery: The Scorpio Ritual, 3079 - Block Action RPG FPS, and Realms of Arkania - Complete Classic Trilogy. All activate on Steam.
Hacker Evolution Duality
GameFly Digital
Use the code MAR20OFF to get (roughly) these prices or if you're across the pond, use UKMAR20OFF. But hurry, because it expires at the end of 2/28!
Deponia
GamersGate
The Elder Scrolls V: Skyrim
GameStop
Saints Row IV
Get Games
Assassin's Creed IV: Black Flag
GOG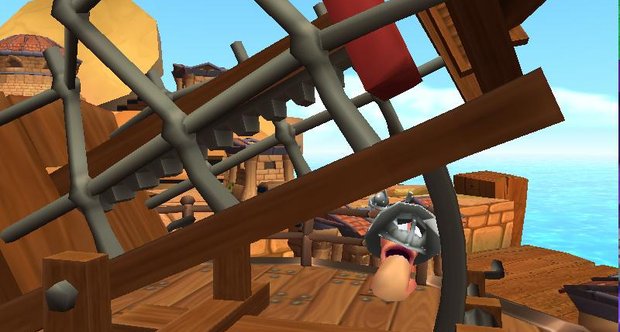 Worms Forts: Under Siege
Green Man Gaming
Use the code PLOCVS-G2T5YX-DATY6M to get (roughly) these prices. Restrictions apply.
Battlefield 4
Humble Bundle
Pay what you want for Symphony, Sequence, and BIT.TRIP Runner. Pay $6 or more to also receive Audiosurf, Beat Hazard Ultra, and Retro/Grade. Select soundtracks are also included. All games work with Steam.
Symphony
Indie Royale
Pay $3.91 minimum for Beatbuddy: Tale of the Guardians, Puddle, Pressure, Depth Hunter, The Ship, and Storm in a Teacup. Pay at least $6.00 for a bonus soundtrack album.
Beatbuddy Tale of the Guardians
Steam
As well as regular discounts, Steam has a couple of additional weekend deals.
BioShock Infinite