Highlights of this weekends PC deals at digital distributors include Deus Ex: Human Revolution for $10.19, The Darkness II for $24.99, Warhammer 40k: Space Marine for $15, Trine for $1.24, and Serious Sam 3 for $13.60. It's a fine weekend for sales, so come spend that money you've been toiling miserably all week to earn. Here's our selection of this weekend's PC deals:
Amazon
The Darkness II
GamersGate
Painkiller
Get Games
Oil Rush
Good Old Games
GOG's running a 'buy 1, get 1 free' deal on following Dungeons & Dragons games. Plus! For buying any, you get The Temple of Elemental Evil for free. So you can get 3 games for $9.99. If you're not interested in D&D, there's a teensy 10% discount if you buy any two or more games.
Baldur's Gate: The Original Saga
Baldur's Gate 2 Complete
Dungeons & Dragons: Dragonshard
Forgotten Realms: Demon Stone
Icewind Dale Complete
Icewind Dale 2 Complete
Neverwinter Nights: Diamond Edition
Planescape: Torment
Planescape: Torment
Impulse
Dead Space 2
Indie Royale
Pay what you want (above a minimum) for alpha versions of Towns, 3079 and Wyv and Keep, scoring playable builds and supporting their further development.
Wyv and Keep
Steam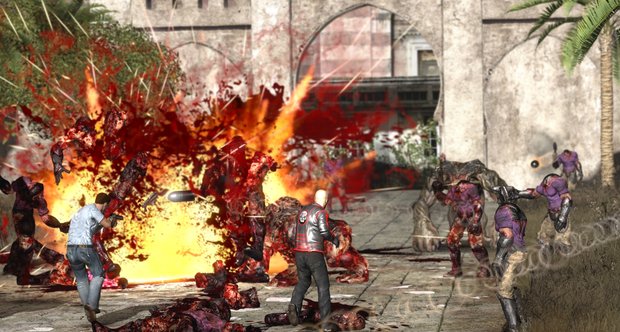 Serious Sam 3: BFE