We've reached the end of May and that means we're about to usher in the summer season. Of course, depending on how you look at things, you might be anticipating a summer drought. If that's the case, perhaps you'd like to stock up on some low-priced PC games. Let's take a look at what's on the docket this week. Steam is leading off with a pair of free weekends for Payday 2 and RPG Maker XV Ace, but if those don't strike your fancy, they also have some great deals on The Wolf Among Us, Super Street Fighter IV: Arcade Edition, State of Decay, and many more. It's a tale of two seasons, as Gamestop is continuing its Spring Sale while GameFly Digital is kicking off its Summer Sale. Both sites have some good games to be found, with the latter site switching out games daily. Amazon is in the middle of wrapping up their huge sale and while many of the bundles from last week are still available, you can also find some new discounted games, like Castlevania: Lords of Shadow 2. Check out the full list of deals after break! Here's our selection of this weekend's PC deals:
Amazon
Castlevania: Lords of Shadow 2
Bundle Stars
Pay $4.99 for Sniper: Ghost Warrior 2, Alien Rage: Unlimited, Disciples III: Reincarnation, Deadly 30, Fearless Fantasy, Muffin Knight, Street Racing Syndicate, I Am Vegend - Zombiegeddon, Iron Grip: Warlord, and Iron Grip: Warlord - Scorched Earth DLC. All activate on Steam. Or pay $9.99 for Axis Game Factory Premium, Zombie FPS Player DLC, and Fantasy Side-Scroller Player DLC. All activate on Steam. Or Pay $2.99 for Tropico Trilogy, Hard Reset Extended Edition, Combat Wings: Battle of Britain, Inquisitor Deluxe Edition, Zeno Clash 2, and The First Templar. All activate on Steam.
Shattered Haven
GameFly Digital
Titanfall
GamersGate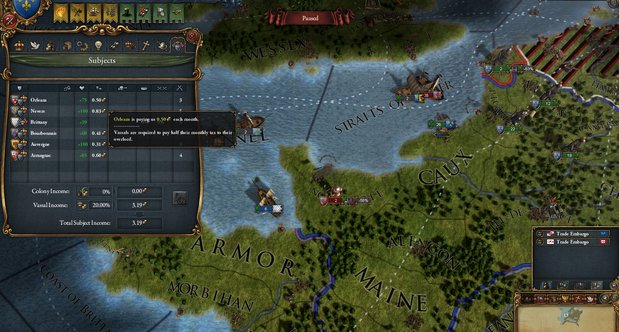 Europa Universalis IV
GameStop
Final Fantasy XIV: A Realm Reborn
Get Games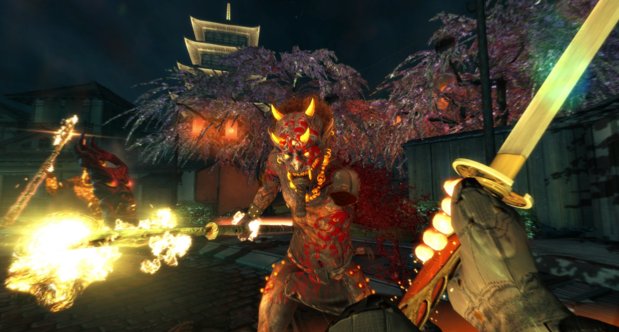 Shadow Warrior
GOG
SimCity 4
Green Man Gaming
Use the 20% off code ZMMIEX-EW1476-0PNL11 to get (roughly) these prices on items $10 or higher. Restrictions may apply.
Resident Evil 6
Humble Bundle
Pay what you want for Symphony, Draw a Stickman: EPIC, and Galcon Legends. Pay more than the average $4.86 to also receive Skulls of the Shogun, Metal Slug 3, Fieldrunners 2, and Breach & Clear. Select soundtracks are also included. All games work with Steam, as well as Android devices. Also pay what you want for RPG Maker VX Ace, RPG Maker DLC Bundle #1, Skyborn, Sweet Lily Dreams, and RPG Maker Free Games Bundle #1. Pay $6 or more to also get RPG Maker XP, RPG Maker Exclusive Resource Pack, RPG Maker DLC Bundle #2, To the Moon, Deadly Sin 2, and RPG Maker Free Games Bundle #2. Pay $12 or more to also get Game Character Hub, RPG Maker DLC Bundle #3, and Legionwood 2: Rise of the Eternal's Realm. All games work with Steam.
TowerFall Ascension
Indie Royale
Pay $4.25 minimum for Eschalon: Book III, Eterium, 3 Stars of Destiny, Fractured Soul, Motte Island, and a mystery title. Pay at least $6.00 for a bonus soundtrack album. All of these games come with Steam keys, except Fractured Soul.
Newegg
South Park: The Stick of Truth
Steam
As well as regular discounts, Steam has a couple of additional weekend deals.
Payday 2