Start your mornings right with a Shack Snack, a brief recap of three big stories--all digestible in less than two minutes. We think even Jamie Lee Curtis would approve. Let us know what you think and don't forget to subscribe to us on YouTube!
Featured:
Why was Mercenary Kings released for free on PlayStation Plus? Mercenary Kings launched on PS4 as a free game in PlayStation Plus' Instant Game Collection. Why would developer Tribute Games give away their game--especially just one week after the launch of the PC version? Programmer Jean-Francois Major explained it was all about mitigating risk. 'The Great Ace Attorney' starts a new series, says creator Valve has found some creative ways to impact player behavior in Dota 2. Having hired psychologist Dr. Mike Ambinder, the studio has been changing seemingly minor aspects that have ended up having a big impact on players. Ambinder gave one particularly sneaky example recently, shedding some light on how these player experiments work. Virtuix Omni VR treadmill raises $3 million investment VR is attracting a lot of attention--and money. While Virtuix, developer of the upcoming Omni VR treadmill, may not have been acquired by Facebook like Oculus, it's raised quite a bit of money from investors. The company announced $3 million of seed investment--far more than the $1.1 million they raised on Kickstarter.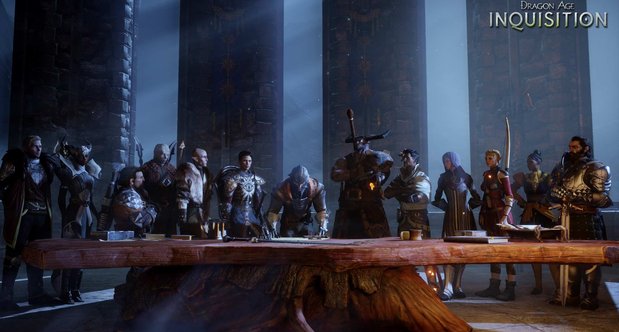 Screenshot of the Day: Dragon Age: Inquisition
Most Commented:
Documentary film crew finds E.T. game cartridges in New Mexico landfill Remember that film crew that was making a trek to New Mexico to excavate the fabled Atari landfill in an effort to dig up millions of copies of the infamous E.T. The Extra Terrestrial game cartridges? (No, not the Angry Video Game Nerd movie crew. The other movie crew!) Well, the documentary film team has reported back in from the legendary Atari Dump and it appears that their efforts were indeed successful.