Super Street Fighter IV Arcade Edition for $10, everything Deus Ex for $15, Saints Row: The Third for $17, and the whole Total War series for $25 are but a small sample of the deals on at PC digital distributors this weekend. Here's our selection of this weekend's PC deals:
GameFly
Payday: The Heist
Amazon
Super Street Fighter IV Arcade Edition
Be Mine
Pay what you want for a bundle of Oddworld: Abe's Oddysee, Oddworld: Avernum 4, 5 & 6, Hamilton's Great Adventure, Red Orchestra, and some music. Plus, Garshasp: The Monster Slayer if you pay more than $6. All offer Steam keys, and some are available DRM-free too.
Red Orchestra
GamersGate
Hard Reset
Get Games
Civilization V: Gods & Kings
GOG
GOG's Battle of the Games promo discounts two games every day, 60% off one and 40% off the other. Every day, you get to vote for the next day's discounts. Friday:
Arx Fatalis
Green Man Gaming
Until 3am Pacific on Saturday, there's this:
Quantum Conundrum
Impulse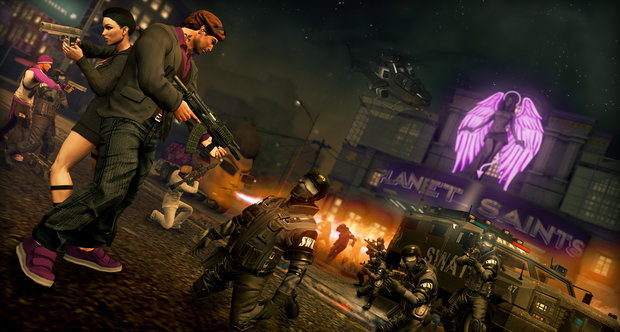 Saints Row: The Third
Indie Royale
Pay what you want, above a minimum price, for PixelJunk Eden, Escape Goat, Auditorium, and Noitu Love 2: Devolution. All except Escape Goat can be activated on Steam. Pay more than $7 to get the album 'Bits with Byte' by 8 Bit Weapon too.
PixelJunk Eden
Origin
Pre-order a game to get 50% off another game from this list:
Battlefield 3 - $29.99 (50% off)
Dead Space - $9.99 (50% off)
Mass Effect 3 - $29.99 (50% off)
Medal of Honor - $9.99 (50% off)
Mass Effect 3
Steam
Deus Ex