A regular weekend is cause enough for much jubilation at PC digital distributors, so it's no surprise that they've gone bananas for the Black Friday weekend. You can find Batman: Arkham City for $25, Battlefield 3 for $30, The Elder Scrolls V: Skyrim for $48, Deus Ex: Human Revolution for $20, every Grand Theft Auto for $13, both Serious Sam HD games for $3, and many, many more bargains. Here's our selection of this weekend's PC deals:
Amazon
The Witcher 2: Assassins of Kings
Battle.net
StarCraft II: Wings of Liberty
Beamdog
MDK2 HD
Direct2Drive
For Friday only, you can get 20% off your entire order with the coupon code DOORBUSTER. You can, for example, use that to get these prices:
The Elder Scrolls V: Skyrim
Game Music Bundle
For Friday only, you can pay what you want (minimum of $1) for the Game Music Bundle. It packs ten indie game soundtracks, including those for VVVVVV, Super Meat Boy, and Minecraft.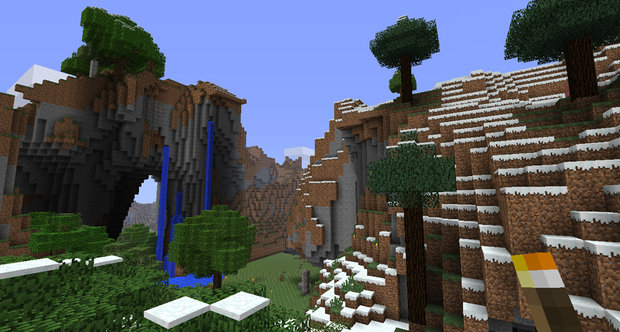 Minecraft (moving pictures not included)
GamersGate
Bulletstorm
Games for Windows
Section 8: Prejudice
Get Games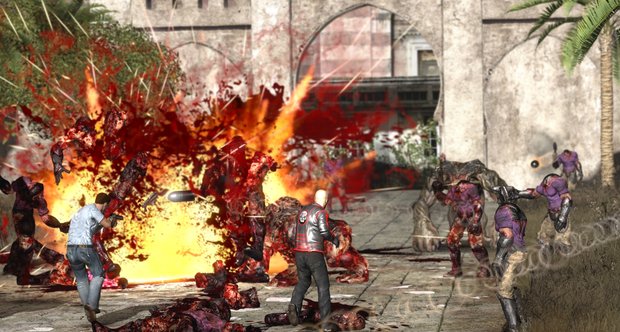 Serious Sam 3: BFE
Good Old Games
Postal
Green Man Gaming
Railworks 3: Train Simulator 2012
The Humble Introversion Bundle
Pay what you want for a bundle of Uplink, Darwinia, Multiwinia, Defcon, and two tech demos. Pay more than the average price and you'll also get Aquaria and Crayon Physics Deluxe.
Defcon
Impulse
Friday:
Brink
OnLive
If you sign up for an account, you can get your first game for only $1. Any game. Any game at all!
Borderlands
Origin
Batman: Arkham City
Steam
As well as rotating daily deals, Steam has a colossal number of games on sales until November 27. 1708, to be accurate. Browse them freely, but do be aware that some of them might later appear in the daily deals. Until Saturday, 10am Pacific:
Dead Island