It's hard to believe, but we're already nearing the end of February. I know, the first two months of 2014 have already passed! And that means that some major game releases are around the corner. On top of offering some deals on previous game releases, there are also some notable pre-order offers to take a look at, as well. GameFly Digital and Green Man Gaming are both fighting tooth and nail to sell pre-orders of Thief, which arrives next week. Both are offering deals in excess of 30% off. While you're there, you can check out GameFly's sports sale and GMG's massive collection bundles. Meanwhile, Steam is offering up Call of Duty: Ghosts for half-off and a free weekend, while Get Games is getting you loaded on Ubisoft games. Check out the full list of deals after the break. Here's our selection of this weekend's PC deals:
Amazon
Kingdoms of Amalur
Bundle Stars
Pay $3.98 for Jets'n'Guns Gold, Inquisitor Deluxe Edition, 3089 - Futuristic Action RPG FPS, Ethan: Meteor Hunter, Universe Sandbox, Chronicles of Mystery: The Scorpio Ritual, 3079 - Block Action RPG FPS, and Realms of Arkania - Complete Classic Trilogy. All activate on Steam. Or Pay $3.99 for UFO Extraterrestrials Gold, Blades of Time Limited Edition, Insane 2, Hydrophobia Prophecy, Race Injection, Warfare, Puzzle Kingdoms, Gumboy Tournament, Supreme Ruler 2020 Gold, and Razor2: Hidden Skies. All activate on Steam. Or pay $2.00 for Dark Sector, GTR Evolution, Space Pirates and Zombies, Dino D-Day, Dream Pinball 3D, SpaceChem, and SpaceChem: 63 Corvi DLC. All activate on Steam.
Space Pirates and Zombies
GameFly Digital
Use the code FEB20OFF to get (roughly) these prices or if you're across the pond, use UKFEB20OFF.
Thief
GamersGate
Metro: Last Light
GameStop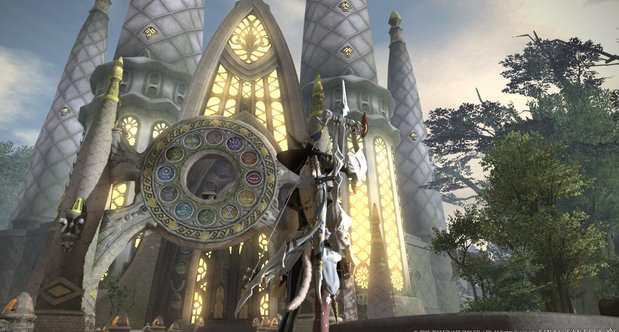 Final Fantasy XIV: A Realm Reborn
Get Games
South Park: The Stick of Truth
GOG
Port Royale 2
Green Man Gaming
Use the code OQE4LG-WEQPSE-SMCME1 to get (roughly) these prices
Thief
Humble Bundle
Pay what you want for Guacamelee Gold Edition, Dust: An Elysian Tail, Giana Sisters: Twisted Dreams, and The Swapper! Pay more than the $4.53 average to also get Antichamber and Monaco: What's Yours Is Mine. Select soundtracks are also included. Pay at least $1 for Steam keys. Also, pay what you want for Dead Reefs, Mystery Series: A Vampire Tale, Safecracker: The Ultimate Puzzle Adventure, and Aura: Fate of the Ages. Pay $6 or more to also receive Dark Fall: The Journal, Dark Fall 2: Lights Out, The Book of Unwritten Tales: Digital Deluxe Edition, The Book of Unwritten Tales: The Critter Chronicles Collectors Edition, Jack Keane 2: The Fire Within, Deponia, and Edna & Harvey: The Breakout. Pay $15 or more to also get The Raven: Legacy of a Master Thief Digital Deluxe Edition. Select soundtracks are also included. Most games work with Steam.
Guacamelee!
Indie Royale
Pay $4.52 minimum for Crater Maker, Doom and Destiny, Millennium 4 - Beyond Sunset, You Still Won't Make It, Strategic War in Europe, Spirited Heart Complete, Kill Fun Yeah, and Pathogen Wars. Pay at least $6.00 for a bonus soundtrack album.
Doom & Destiny
Steam
As well as regular discounts, Steam has a couple of additional weekend deals.
Call of Duty: Ghosts