Come, come in, settle down, rest your feet, and I shall bring you all the games you could want to play this long weekend. $20 will get you a bundle of XCOM: Enemy Unknown, Civilization IV Complete, and Civ V Gold, which is certainly a bargain and a half, yes? Other fine deals at PC digital dsitributors include: The Real Texas for as much or as little as you please; Killing Floor for $4; a bundle of BioShock 1 & 2 plus Spec Ops: The Line for $10; a bundle of Borderlands GotY, Duke Nukem Forever and The Darkness II for $10; Skyrim's Legendary Edition for $40; and so much more. Here's our selection of this weekend's PC deals:
GameFly
The Elder Scrolls V: Skyrim
Amazon
Amazon's big old summer sale includes:
BioShock Infinite
Bundle Stars
Pay $3.96 for Brainpipe, Data Jammers: Fastforward, Gumboy: Crazy Adventures, Lunnye Devitsy, Power of Defense, Shattered Haven, Tidalis, and Wake, plus $10 of Iron Grip Marauders credit. All activate on Steam.
Shattered Haven
GamersGate
Total War: Shogun 2 - Fall of the Samurai
Get Games
Painkiller Hell & Damnation
GOG
GOG's adventure game sale includes:
Tex Murphy: Under a Killing Moon
Green Man Gaming
GMG is running a new set of six deals every six hours for six days and good grief I don't have the patience to keep a list of those updated. Look for yourself whenever you read this. It also has 25% off these games and more with the voucher code GMG25-BAWQB-8UQWG. I skipped most of the pre-orders because they'll likely be cheaper at some point before launch.
Civilization V: Brave New World
Humble Bundle
Pay what you want for Edge, Toki Tori, and a voucher for 10% off Toki Tori 2+. Beat the average price to get Rush too. Pay at least a dollar for Steam keys.
Toki Tori
Impulse
Endless Space
Indie Game Stand
Pay what you want for the bizarre and, so I hear, wonderful The Real Texas.
The Real Texas
Indie Royale
Pay what you want, above a minimum, for Bloody Trapland, Gatling Gears, Judge Dredd: Dredd Vs Death, Lucid, Polygon Storm, and Sniper Elite V2. Most come with Steam keys.
Sniper Elite V2
Steam
As well as being on sale, Left 4 Dead 2, Killing Floor, and Sonic & All-Stars Racing Transformed are all free to try this weekend. Click here to install Left 4 Dead 2 through Steam; here for Killing Floor; and here for Sonic.
Killing Floor
Ubisoft
These discounts are bumped up to 50% off if you buy two or more: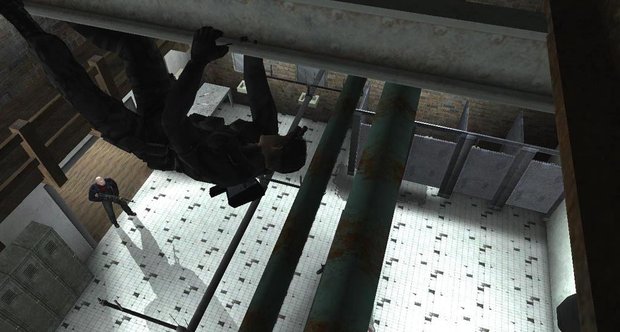 Splinter Cell