On top of the new trailer that Rockstar just released for Grand Theft Auto 5, we have three new screenshots showing police chases, a skyline view of Los Santos and a nice little boardwalk scene. Granted you'll probably get more of a thrill from the trailer, but these images make some nice postcards.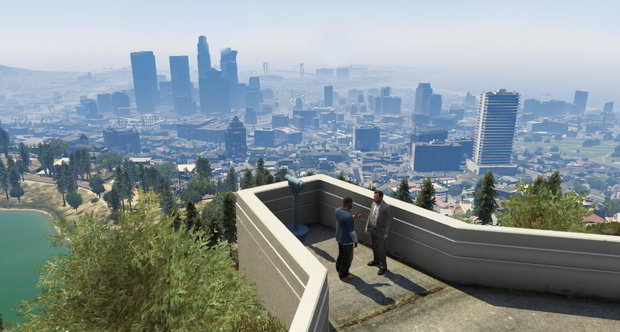 The skyline of Los Santos
The serenity of Vespucci Beach
Trevor hops an ATV and leads police on a wild chase.