The end of another week, the start of another load of lovely sales. Bargains at digital distributors this weekend include everything Deus Ex for $15, Guild Wars 2 for $42, LA Noire for $5, Borderlands 2 pre-orders for $36, Max Payne 1 & 2 for $4, and all Telltale's Sam & Max games for $15. There's loads more, so tuck in. Here's our selection of this weekend's PC deals:
GameFly
Friday:
L.A. Noire
Amazon
Two Worlds
Bundle In A Box
Pay what you want, above 99¢, for a bundle with Death Ray Manta, Space Giraffe, The Wreckless, Dark Scavenger and Armalyte. Pay above the average price to also get Sol: Exodus, Miner Wars Arena, and RobotRiot. All games are available DRM-free, some can be activated on Desura, and Space Giraffe offers a Steam key.
Space Giraffe
GamersGate
GamersGate wants you to build your own indie bundle from 24 games. 3 games costs $4, 6 are $7, you get 9 for $9, and can get the whole shebang for $20. Then there are these plain old regular deals too:
Batman: Arkham City GotY
Get Games
Guild Wars 2
GOG
GOG is running a sliding-scale sale on nine D&D games, including Baldur's Gate, Neverwinter Nights, Icewind Dale and Planescape: Torment. If you get one of them you'll save 30%, and the discounts scale up to 65% off for all nine.
Planescape: Torment
Green Man Gaming
GMG is offering 25% off almost everything with the voucher code GMG25-1BW0K-K1A3G, so I'll pick out a few things you can get with that. Do note that Sleeping Dogs has its own separate code:
Borderlands 2
Impulse
Impulse is running a sale on a whopping 102 games, some of which I've picked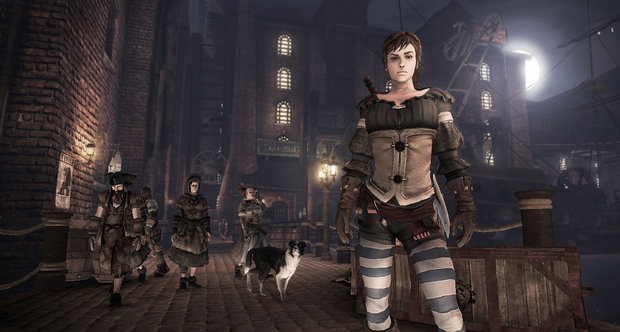 Fable III
Steam
Sam & Max