So. Video games are on sale this weekend. Quite a few of them. It's hard to pick just to highlight but, ah, let's say Just Cause 2 for $3. It is delightfully silly. Other bargains include FTL for $3; Hotline Miami for $3; The Walking Dead for $6; a bundle of Dead Island GotY, Metro 2033, Saints Row 2, and Saints Row: The Third - the Full Package for $10; and everything Anno 2070 for $25. As the Steam summer sale is such an all-conquering, all-destroying force, I'll recommend that before you buy, well, almost any of these, you go and check them on Steam because maybe they've come up in a daily deal or flash sale or oh I don't even care. I've chosen not to list a fair number of discounts on non-Steam sites because Steam has them for the same price and they're Steamworks games anyway. Here's our selection of this weekend's PC deals:
GameFly
Dragon Age: Origins
Almost Human
FTL: Faster Than Light
Amazon
Amazon's big old summer sale includes:
Metro 2033
Bundle Stars
Pay $3.96 for Brainpipe, Data Jammers: Fastforward, Gravi, Gumboy: Crazy Adventures, Lunnye Devitsy, Power of Defense, Shattered Haven, Tidalis, Vitrum, and Wake, plus $10 of Iron Grip Marauders credit. Most activate on Steam.
Shattered Haven
GamersGate
GamersGate's summer sale has loads of stuff but most of the good stuff uses Steamworks and is on Steam for the same price, so here are just a few bundles and the daily deals:
Jagged Alliance: Back in Action
Get Games
Dirt 3
GOG
GOG's Atari sale includes:
Master of Orion 3
Green Man Gaming
Get 20% off everything with the voucher code GMG20-F202F-UI40F, which you'll need for these: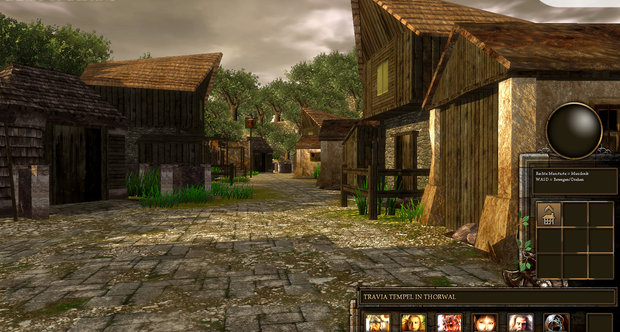 Realms of Arkania: Blade of Destiny
Humble Bundle
Pay what you want for Avernum 1-7, Geneforge 1-5, and Avadon: The Black Fortress. Beat the average price to also get Avernum: Escape from the Pit and Nethergate: Resurrection.
Avadon: The Black Fortress
Indie Game Stand
Pay what you want for The Cat Lady.
The Cat Lady
Indie Royale
Pay what you want, above a minimum, for Crayon Chronicles, LogiGun, Stained, Tales of Maj'Eyal, and Tropical Heat.
Tropical Heat
Origin
The Sims 3
Steam
I suppose I can't put this off any longer. You know all those games on Steam? Yeah, most of them are on sale. Some sale prices will stay the same, but some will go lower in daily deals (which actually run for 48 hours), and some are in flash sales which last 8 hours. If you demand games as cheap as possible, you'll want to wait. These flash sales end at 6pm Pacific today:
Anno 2070
Subset Games
FTL: Faster Than Light