The Darkness II for a paltry $12.49 leads another cracking weekend of sales at PC digital distributors. You'll also find Crysis 2 for $7.49, L.A. Noire for $4.99, Serious Sam 3 for $12, Alan Wake for $20.07, Might & Magic Heroes VI for $24.99, and Interplay classics including Fallout, Freespace, and Shogo for $2.99 apiece. Here's our selection of this weekend's PC deals:
Amazon
Amazon's holding a huge sale, which you really should root around in yourself, but here are some highlights: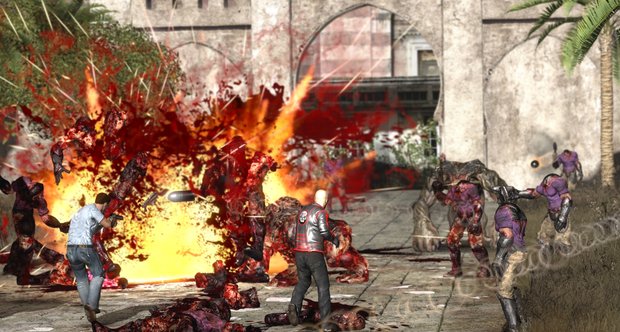 Serious Sam 3
GameFly
Mount & Blade Warband
GamersGate
Alan Wake
Get Games
Oil Rush
Good Old Games
Bags of Interplay games are going cheap, including these nice things:
Freespace 2
Green Man Gaming
Some decent daily deals and regular sales are in effect this weekend. Friday:
Total War: Shogun 2 - Fall of the Samurai
Impulse
Just Cause 2
Indie Gala
Pay what you want for a bundle of Future Wars, Greed: Black Border and Trapped Dead. Pay above the average price to also get Flatout, Grotesque Tactics, and Twin Sector.
Trapped Dead
Steam
As well as being on sale, Might & Magic: Clash of Heroes is free to play until 1pm Pacific on Sunday. Click here to install it if you have Steam.
Wargame: European Escalation