Happy 4th of July to everyone that may be reading this weekly feature! Before you go celebrate the birth of your country by blowing up a small part of it, consider taking a look at some of this weekend's PC deals. And yes, I realize we now live in a post-Steam Summer Sale world, but there's still some good stuff to be found. Both Green Man Gaming and GameFly are celebrating our independence with a sale for indie developers. Yes, you can see what they did there! Also, GamersGate has some great deals on Telltale games, while the Humble Store has stuff like FTL and Luftrausers and Steam is offering up some Broforce and Crysis. Check out the full list of sales after the break. Here's our selection of this weekend's PC deals:
Amazon
Red Faction Armageddon
Bundle Stars
Pay $1.99 for Mount & Blade, Blades of Time Limited Edition, UFO Extraterrestrials Gold, Thunder Wolves, Puzzle Kingdoms, and STORM: Frontline Nation. All activate on Steam. Or pay $4.99 for Sniper: Ghost Warrior 2, Alien Rage: Unlimited, Disciples III: Reincarnation, Deadly 30, Fearless Fantasy, Muffin Knight, Street Racing Syndicate, I Am Vegend - Zombiegeddon, Iron Grip: Warlord, and Iron Grip: Warlord - Scorched Earth DLC. All activate on Steam. Or Pay $3.99 for Professional Farmer 2014, Woodcutter Simulator 2013 Gold Edition, Airport Simulator 2014, Warehouse and Logistics Simulator, Towtruck Simulator 2014, Skyscraper Simulator, Agricultural Simulator: Historical Farming, Bridge It (Plus), Trainz: Murchison 2, Trainz: Classic Cabon City, Trainz: Settle & Carlisle, and Roller Coaster Rampage. All activate on Steam.
Monochroma
GameFly Digital
Use the code JUL20OFF to get 20% off purchases over $9.99. If you're across the pond, use UKMAY20OFF. (The Banner Saga and Kerbal Space Program excluded.)
Goat Simulator
GamersGate
The Wolf Among Us
GameStop
Sid Meier's Civilization V
Get Games
Anno 2070
GOG
Two Worlds II
Green Man Gaming
Use the code INDIEP-ENDENC-EDAY25 to get 25% off a minimum purchase of $10.
Strike Suit Zero
Humble Bundle
Pay what you want for 140, KAMI, and Ballpoint Universe - Infinite. Pay more than the average $5.93 to also get Secrets of Raetikon (w/artbook), Antichamber, and Cinders. Pay $12 or more to also get Mercenary Kings. Select soundtracks are also included. All games work with Steam.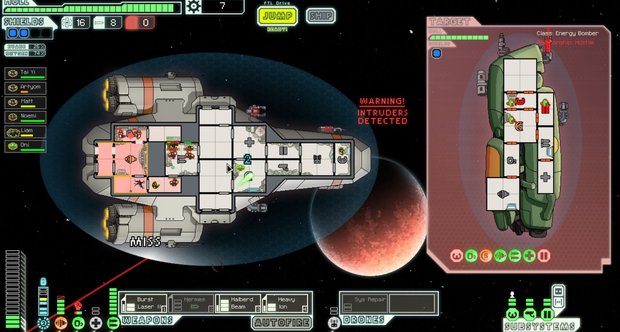 FTL: Faster Than Light
Indie Royale
Pay $4.61 minimum for Lantern Forge, Volt, Bionic Dues, SOL: Exodus, Jazz: Trump's Journey, Pineapple Smash Crew, Chime, and Knightshift. Pay at least $6.00 for a bonus soundtrack album. All of these games come with Steam keys, except Lantern Forge and Jazz: Trump's Journey.
Steam
As well as regular discounts, Steam has a couple of additional weekend deals.
Broforce