You know that feeling that something's creeping up on you? Today's Halo 5: Guardians and Killzone: Shadow Fall announcements should serve as a stark reminder that E3 is inching closer by the day and that's going to mean a whole new slew of games to get excited about for the coming year. I know you're all on pins and needles waiting for these announcements, but take a deep breath. E3 isn't here yet. You know what you can do while you wait? Catch up on your PC games catalog and possibly add to it this weekend. Steam is offering a free weekend of Chivalry: Medieval Warfare, while also discounting other Chivalry games and slashing The Stanley Parable's price in half. Green Man Gaming is dropping prices on the recent XCOM games. GameFly Digital is getting its war face on for its Call of Duty sale. Get Games is getting into the fighting spirit with Injustice: Gods Among Us and Mortal Kombat. And GOG and Humble Bundle are both in the middle of their Spring Sales. Check out what's on sale after the break! Here's our selection of this weekend's PC deals:
Amazon
Dragon Age 2
Bundle Stars
Pay $2.99 for Edna & Harvey: Harvey's New Eyes, A New Beginning - Final Cut, Gateways, Alien Zombie Megadeath, Mutant Storm: Reloaded, Astro Tripper, and Vitrum. All activate on Steam. Or pay $2.99 for RACE: The WTCC Game (w/Caterham Expansion), GTR FIA GT Racing, GTR 2: FIA GT Racing Game, Race On, Race Injection, GTR Evolution, and GT Legends. All activate on Steam. Or Pay $3.99 for Rescue: Everyday Heroes US Edition, Gray Matter, Infinite Space III: Sea of Stars, Gomo, Questrun, Adventure Park, CT Special Forces: Fire for Effect, Fortix 2, Hotel Collector's Edition, and Zooloretto. All activate on Steam.
Rock of Ages
GameFly Digital
Use the code MAY20OFF to get (roughly) these prices or if you're across the pond, use UKMAY20OFF.
Call of Duty: Ghosts
GamersGate
Rayman Legends
GameStop
Use the code GSPPCD15 to get 15% off digital orders over $24.99.
Left 4 Dead 2
Get Games
Injustice: Gods Among Us
GOG
Time Gentlemen, Please!
Green Man Gaming
Use the 20% off code FUSWJT-B1DU64-JBV8UY to get (roughly) these prices. $10 minimum. Restrictions apply.
XCOM: Enemy Within
Humble Bundle
Humble Bundle is offering new bundles each day for 14 days. Visit Humble Bundle for today's bundle. Pay what you want for Shank 2, Blocks That Matter, and BIT.TRIP RUNNER. Pay $6 or more to also receive BIT.TRIP Presents Runner2: Future Legend of Rhythm Alien, Megabyte Punch, and Fly'n. Pay $10 or more to also get King Arthur's Gold and Mark of the Ninja: Special Edition. Select soundtracks are also included. All games work with Steam.
Mark of the Ninja
Indie Royale
Pay $4.64 minimum for Toxic Bunny HD, The Howler, Data Hacker- Initiation, Memories of a Vagabond, Age of Conquest III, ONE DAY for Ched, and a mystery title. Pay at least $5.00 for a bonus soundtrack album. All of these games are on Steam Greenlight.
Newegg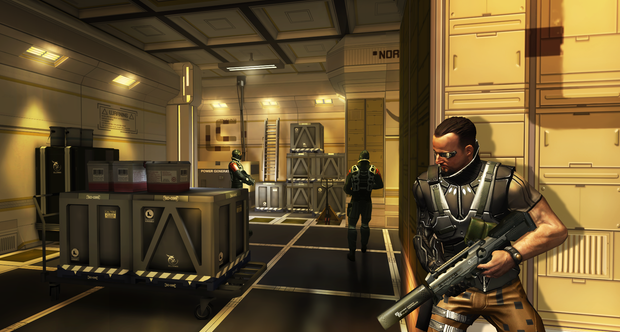 Deus Ex: The Fall
Origin
Origin's Flash Sale is set to last until Saturday ONLY! Get special deals on these games.
Titanfall
Steam
As well as regular discounts, Steam has a couple of additional weekend deals.
Chivalry: Medieval Warfare