Happy New Year, everyone! Hope you celebrated with champagne or cider or whatever your drink of choice was. And now it's time to celebrate with... um... some... yeah... Ok, I'm going to level with you guys. The end of the holidays mean a lot of the holiday sales are also over, so there isn't a lot out there and the sales that are still going are actually going to end on Friday. So what does that leave you with? GameFly Digital has a Sci-Fi Weekend that offers a good deal on Deus Ex: Human Revolution Director's Cut and Far Cry 3: Blood Dragon, while Green Man Gaming has some great deals that are made better by a 25% off coupon. The rest is pretty slim pickings. Check it all out after the break. Here's our selection of this weekend's PC deals:
GameFly Digital
Use the code GFDJAN20 to get (roughly) these prices or if you're across the pond, use GFDJAN20UK.
Deus Ex: Human Revolution - Director's Cut
Amazon
All of the discounts offered in Amazon's Year-End Sale will cease at the end of Friday!
BioShock Infinite
Bundle Stars
Pay $3.50 for Insanely Twisted Shadow Planet, Blood of the Werewolf, Slender: The Arrival, And Yet It Moves, Doc Clock: Toasted Sandwich of Time, Plain Sight, and Snuggle Truck. All activate on Steam. Or Pay $3.50 for The Ship: Complete Pack, Legendary, Shattered Horizon, Section 8, Dino D-Day, Sniper: Ghost Warrior Gold Edition. All activate on Steam. Or pay $4.97 for Two Worlds II (w/Pirates of the Flying Fortress DLC), Two Worlds Epic Edition, Septerra Core: Legacy of the Creator, Enclave, and Gorky 17. All activate on Steam, except APB, which is a promo code.
GamersGate
All titles that fall under GamersGate's Holiday Sale are available at a Buy 3, Get 1 Free rate!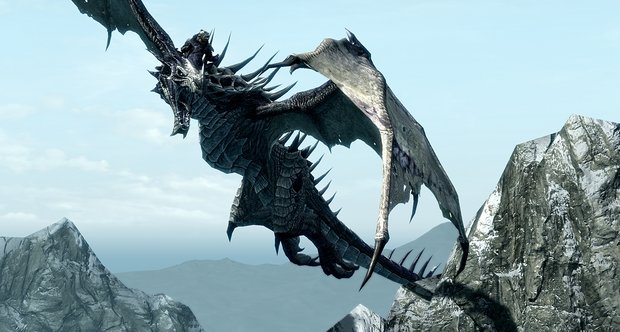 The Elder Scrolls V: Skyrim
GameStop
All of the discounts offered in Gamestop's Winter Sale will cease at the end of Friday!
Payday 2
Get Games
Assassin's Creed IV: Black Flag
GOG
Overlord
Green Man Gaming
Use the code GMG25-0YUM5-VKMVU for 25% off to get roughly these prices. Some exclusions apply.
Batman: Arkham Origins
Humble Bundle
Pay what you want for Samorost 2, Machinarium, Lume, and Windosill. Pay $6 or more to also get Shelter (w/The Circle Storybook) and Botanicula (w/artbook and maps). Soundtracks are included with select games. All games work with Steam.
Machinarium
Steam
As well as regular discounts, Steam has a couple of additional weekend deals.
Skulls of the Shogun