Christmas is fast approaching and that means digital retailers are rolling out their winter sales. That means that you, Mr. PC owner, can buy a Christmas present for yourself with some great digital deals! GameFly Digital has launched its Winter sale, set to run throughout the next few weeks. While there are a few titles that'll run from today through Sunday, there are also many notable flash sales that will run throughout the weekend, boasting titles like XCOM: Enemy Within and Deus Ex: Human Revolution Director's Cut. Many other retailers are following suit with their own flash sales, so check them out and enjoy whatever you get! Check out the list of weekend-long deals after the break! Here's our selection of this weekend's PC deals:
GameFly Digital
Use the code GFDDEC20 to get (roughly) these prices or if you're across the pond, use GFDDEC20UK. This code should also work for the Winter Sale flash deals, too! Some restrictions may apply.
Sniper: Ghost Warrior 2 [Steam] - $9.59 (66% off)
Citadels [Steam] - $15.99 (60% off)
Day-long FLASH SALES will continue to run throughout the weekend on various major games. FRIDAY will feature BioShock Infinite, Shadow Warrior, Final Fantasy VII, Euro Truck Simulator 2 Gold, Scribblenauts Unmasked, SimCity, and more! SATURDAY will feature XCOM: Enemy Within, Metro Last Light, LEGO Marvel Super Heroes, and DMC: Devil May Cry, among others. And SUNDAY will feature Deux Ex: Human Revolution Director's Cut, Guild Wars 2, and The Walking Dead. Keep checking the Winter Sale page every day for new deals!
Sniper: Ghost Warrior 2
Amazon
Borderlands 2
Bundle Stars
Pay $4.00 UFO Extraterrestrials Gold, Blades of Time Limited Edition, Insane 2, Hydrophobia Prophecy, Race Injection, Warfare, Puzzle Kingdoms, Gumboy Tournament, Supreme Ruler 2020 Gold, and Razor2: Hidden Skies. All activate on Steam. Or Pay $3.99 for Agricultural Simulator 2013, Combat Wings: Battle of Britain, GTR2: FIA GT Racing Game, Off-Road Drive, Pacific Storm Allies, Race On, STCC II, Trainz: Classic Cabon City, and Trainz: Settle & Carlisle. All activate on Steam. Or pay $3.49 for Sword of the Stars II: Enhanced Edition, Project Freedom, Weird Worlds: Return to Infinite Space, SpaceChem, SpaceChem: 63 Corvi DLC, Really Big Sky, Planets Under Attack, Data Jammers: FastForward, and Ion Assault. All activate on Steam.
GamersGate
All titles that fall under GamersGate's Holiday Sale are available at a Buy 3, Get 1 Free rate! This includes daily FLASH SALES!
Dark Souls
GameStop
The Bureau: XCOM Declassified
Get Games
BioShock Infinite
GOG
Trine 2
Green Man Gaming
In addition to these weekend deals, Green Man Gaming has day-long FLASH SALES for games like Tomb Raider, Battlefield 4, and Company of Heroes 2. Plus, you can use the code GMG20-CV2W4-DSYBT for 20% off to get roughly these prices. Some exclusions apply.
The Elder Scrolls V: Skyrim [Steam] - $15.99 (60% off)
Fallout: New Vegas Ultimate Edition - $9.59 (50% off)
Other Bethesda titles, including The Elder Scrolls series and Fallout series, can be found here.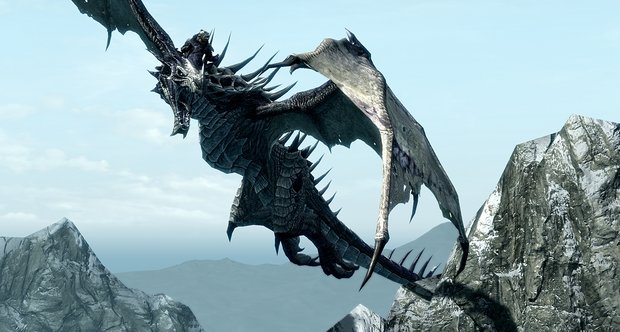 The Elder Scrolls V: Skyrim
Humble Bundle
Pay what you want for Natural Selection 2, Sanctum 2, and Magicka (along with DLC). Pay more than the average $4.15 to also receive Orcs Must Die 2: Complete Pack, Garry's Mod, and Serious Sam 3: BFE. Soundtracks are included with select games. All purchases return Steam keys. Also, pay what you want for Multimedia Fusion 2, Vincere Totus Astrum, Oddplanet, Splotches, Faerie Solitaire, MANOS: The Hands of Fate, and Pitiri 1977. Pay $6 or more to unlock Knytt Underground, Really Big Sky, and NightSky. Soundtracks and Steam keys are included with select titles.
Sanctum 2
Indie Royale
Pay $4.90 minimum for Rush Bros., Bad Bots, Who's That Flying?!, Defy Gravity, Aeternum, The Escapist, and a mystery title. Pay at least $6.00 for a bonus soundtrack album.
Rush Bros.
Steam
As well as regular discounts, Steam has a couple of additional weekend deals.
Omerta - City of Gangsters