Look, between Saints Row IV and Dota 2 I don't know why you would want to buy another video game for weeks but sure, okay, fine, here's what's going cheap at digital distributors this weekend. My Alice's Mega All-Star Turbo Pick is Mortal Kombat for $8, while other deals include The Witcher 2 for $5, Sleeping Dogs for $6, DmC: Devil May Cry for $20, and BioShock Infinite for $27. Here's our selection of this weekend's PC deals:
GameFly Digital
GameFly's big sale includes: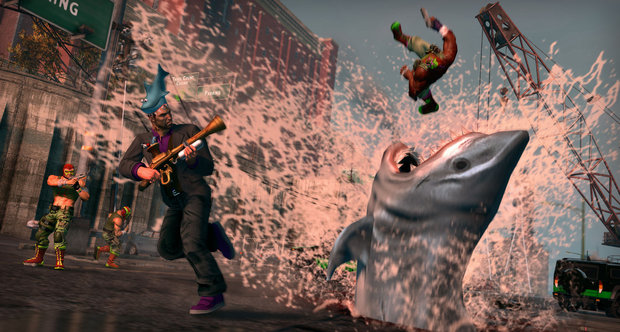 Saints Row: The Third - The Full Package
Amazon
Lucius
Bundle Stars
Pay $5.04 for AirBuccaneers, Chaser, Dogfight 1942, Genesis Rising, Men of War: Condemned Heroes, Numen: Contest of Heroes, Pid, Really Big Sky, Sniper: Ghost Warrior Gold, and Tower Wars. All activate on Steam.
Pid
GamersGate
GG has lots of Sleeping Dogs DLC on sale in addition to the base game, check it.
BioShock Infinite
Get Games
These games and more are two for $10:
Anno 1404 Gold
Assassin's Creed II Deluxe [Uplay]
Assassin's Creed Brotherhood Deluxe [Uplay]
Call of Juarez: Bound in Blood
Call of Juarez: The Cartel [Steam]
Driver: San Francisco Deluxe [Uplay]
Far Cry 2
Ghost Recon: Future Soldier [Uplay]
IL-2 Sturmovik: Cliffs of Dover [Steam]
R.U.S.E. [Steam]
Rainbow Six: Vegas 2 [Uplay]
Rayman Origins
Silent Hunter 4 Gold [Uplay]
Warhammer 40,000: Dawn of War II - Retribution
GOG
The Witcher 2
Green Man Gaming
GMG is offering 20% off almost everything with the voucher code GMG20-KCDKK-H4TPB, which you'll need to get these prices: Be aware that these 'Fleeting Deals' have weird and inconsistent durations: Friday: Saturday: Sunday:
DmC: Devil May Cry
Humble Bundle
Pay what you want for Burnout Paradise, Crysis 2 Maximum Edition, Dead Space, Dead Space 3, Medal of Honor, and Mirror's Edge. Beat the average price to also get Battlefield 3, Command & Conquer: Red Alert 3 - Uprising, Populous, The Sims 3, and The Sims 3: Late Night. All offer Origin keys, and some do Steam too.
Mirror's Edge
Impulse
Dragon Age: Origins
Origin
Mass Effect 3
Steam
Don't Starve