This weekend is an absolute cracker for PC download sales, with deals including BioShock Infinite for $28, Hitman: Absolution for $5, Sleeping Dogs for $6, every Double Fine game for $10, Civilization V Gold for $10, Borderlands 2 for $11, XCOM: Enemy Unknown for $16, an absurd Total War bundle for $18, Tomb Raider for $20, Remember Me for $38, and Guild Wars 2 for $38. And then there are the pay-what-you-want deals! Here's our selection of this weekend's PC deals:
GameFly
You'll need to use the code GFDJUN20 to get these prices. They're not quite exact because accessing the US site is a pain for me here in England but hey, close enough.
The Walking Dead
Amazon
Amazon has loads of sales to celebrate the formalising of its indie games section, where you'll far more than I list in this general-purpose deal-o-rama:
Brutal Legend
Bundle in a Box
Pay what you want for Blackwell Convergence, Blackwell Deception, Blackwell Legacy, Blackwell Unbound, Hacker Evolution Untold, Pixelry, Super Tower Rush, and alpha access to Lune. Beat the average price to also get Hacker Evolution, Hacker Evolution Duality, Hamlet, and Secret of the Magic Crystals.
Blackwell Deception
Charlie's Games
Pay what you want, above $1, for Bullet Candy, Bullet Candy Perfect, and Irukandji. Pay at least $9.99 to get Scoregasm too.
Scoregasm
GamersGate
The Showdown Effect
Get Games
Far Cry 3: Blood Dragon
GOG
GOG's Codemasters sale includes: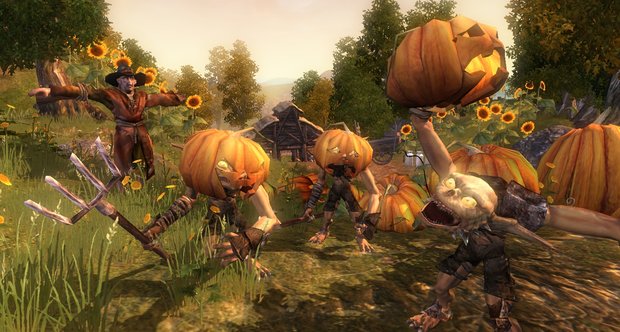 Overlord
Green Man Gaming
GMG offers 20% off most games with the code GMG20-JLKSA-7A8HA, which you'll need for most, but not all, of these prices: GMG25-GDSAK-7FPWQ gets you 25% off these:
Remember Me
Humble Bundle
Pay what you want for Awesomenauts, Capsized, Dear Esther, Little Inferno, and Thomas Was Alone. Beat the average price to also get English Country Tune, Hotline Miami, Intrusion 2, Oil Rush, Proteus, and Tiny & Big in Grandpa's Leftovers. Pay at least $1 to get Steam keys. Or, pay what you want for Serious Sam HD: The First Encounter, Serious Sam HD: The Second Encounter, Serious Sam: The Random Encounter, Serious Sam Double D, Serious Sam: Kamikaze Attack. Beat the average price to also get Serious Sam 2 and Serious Sam 3: BFE. Most come on Steam, and some require it.
Proteus
Impulse
Mirror's Edge
Indie Royale
Pay what you want, above a minimum, for A Valley Without Wind, AVWW2, Shattered Haven, Fleet Command, Tidalis, and AI War and its five expansions.
AI War
Steam
As well as being on sale until Monday morning, Saints Row: The Third and Civilization V are free to play until Sunday afternoon. Click here to install SR through Steam and here for Civ. All the Saints and Civ DLC is on sale too. Be aware that Civ V is cheaper at GameFly and Green Man Gaming and activates on Steam anyway, so perhaps play the free weekend then buy elsewhere.
Saints Row: The Third
Subset Games
FTL