Weekend. PC games. Download. Cheap. Buy. This weekend's deals include Tomb Raider for $14, Payday for $5, Chivalry for $8, Torchlight II for $10, SimCity for $32, and a lovely bundle of XCOM: Enemy Unknown, Civilization IV Complete, and Civ V Gold for $20. Here's our selection of this weekend's PC deals:
GameFly
Sins of a Solar Empire: Rebellion
Amazon
Amazon's huge sale includes so much more than just these: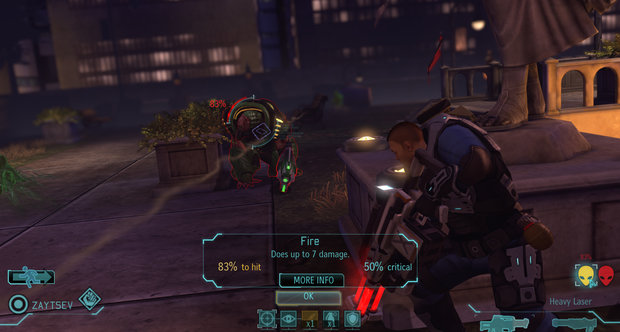 XCOM: Enemy Unknown
Bitcon Bundle
Pay what you want--in Bitcoins--for a bundle of And Yet It Moves, Eufloria, a beta of Eufloria HD, Spirits, and World of Goo. I know, right?
Eufloria
GamersGate
Torchlight II
Get Games
Get any two of the following games for $10. All activate on Steam.
Aliens vs. Predator
Binary Domain
Duke Nukem 3D: Megaton Edition
Dungeon Siege III
Hotline Miami
Medieval II: Total War Collection
Puddle
Stealth Bastard Deluxe
The Cave
Worms: Ultimate Mayhem
Hotline Miami
GOG
GOG's FPS sale includes:
Blood
Green Man Gaming
GMG offers 20% off most games with the code GMG20-LLASD-D8WBQ, which you'll need for most of (but not all) these prices: And on Friday: The code GMG25-55FJ7-ADQ3P gets you 25% off these:
SimCity
Groupees
Pay what you want for Patrician IV, Slam Bolt Scrappers, Fairy Bloom Freesia, Paranutical Activity, and Radical Roach. Pay over $5 to also get Blood Bowl: Legendary Edition, Constant C, Blades of Time, and Drakensang.
Slam Bolt Scrappers
Humble Bundle
Pay what you want for Alan Wake and Alan Wake's American Nightmare. DRM-free, with Steam keys if you want them.
Alan Wake
Impulse
Metro 2033
Origin
Dead Space 3
Steam
As well as being on sale until Monday morning, Defiance is free to play until Sunday afternoon.
Payday: The Heist