The star of this week's weekend deals is undoubtedly a bundle of both XCOM: Enemy Unknown and Civilization V for only $16. You'll also find everything Tropico 4 for $10, Jagged Alliance: Back in Action for $10, Sleeping Dogs for $13, the new Tomb Raider for $25, and loads of classic EA games you absolutely, positively must own for only $2 a pop. Here's our selection of this weekend's PC deals:
GameFly
You'll need to use the code GFDMAY20 to get these prices. I think that works. Being in Merrye Olde Englande, I can't verify it myself.
Alpha Protocol
Amazon
Tomb Raider
GamersGate
The huge spring sale includes:
Hotline Miami
Get Games
Might & Magic Heroes VI
GOG
GOG's big EA sale includes: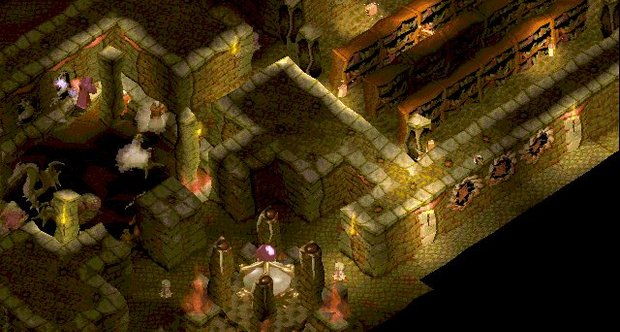 Dungeon Keeper
Green Man Gaming
GMG offers 20% off most games with the code GMG20-GGN5D-FC3NA, which you'll need for most of (but not all) these prices: GMG30-BH67J-TILO5 gets you 30% off these:
Defiance
Groupees
Pay what you want for Ascension to the Throne, Men of War: Vietnam, and Death Track: Resurrection. Pay over $4 to also get King's Bounty Platinum and Konung 3: Ties of the Dynasty.
Men of War: Vietnam
Impulse
Tropico 4
Indie Royale
Pay what you want, above a minimum, for Back to the Future: The Game, Cargo Commander, Dungeon Hearts, International Snooker, Micron, Pid, and The Sea Will Claim Everything.
Pid
Newegg
Borderlands 2
Steam
The individual games in that big Star Wars Collection are on sale too, if you fancy. I didn't list them all.
Star Wars: Knights of the Old Republic II