Look, I've got dancing to do, and you've got... whatever you fill your empty life with, so let's make this quick. Video games. That's how you pass time until death. This weekend's download sales include XCOM: Enemy Unknown for $20, Dead Island GotY for $4, Portal 2 for $5, Mass Effect 3 for $8, Skyrim's Dragonborn DLC for $10, Guild Wars 2 for $40, and a big lovely D&D bundle with the Baldur's Gate and Icewind Dale games, Planescape Torment, and Temple of Elemental Evil for only $7. Here's our selection of this weekend's PC deals:
GameFly
Use the coupon code GFDAPR20 to get these prices. I think. I can't verify them all, being in merrye olde Englande. (Coupon code SLICKAPR10 will work as well, but with a smaller discount.)
Mass Effect 3
Amazon
FIFA Manager 13
ArenaNet
Guild Wars 2
Blizzard
World of Warcraft: Wrath of the Lich King
GamersGate
Baldur's Gate 2
Get Games
Total War: Shogun 2
GOG
Sam & Max: The Devil's Playhouse
Green Man Gaming
GMG offers 20% off most games with the code GMG20-GGN5D-FC3NA, which you'll need for most of (but not all) these prices: GMG25-FHALS-8SG7H:
Dead Island
Impulse
The Elder Scrolls V: Skyrim - Dragonborn
Indie Gala
Pay what you want for Kill Fun Yeah, Android game Rebuild, Shadowrgrounds, Zombie Driver HD, and another mystery game. Beat the average price to also get Gimbal, Mass Effect 2, Shank 2, and Zombie Driver HD's soundtrack and Apocalypse Pack DLC. Some come with Steam keys.
Zombie Driver HD
Indie Royale
Pay what you want, above a minimum, for Battlepaths, Beast Boxing Turbo, Croixleur, Dawnstar, Diehard Dungeon, and Out There Somewhere.
Croixleur
Steam
As well as being on sale until Monday, Worms Revolution is free to play until 1pm Pacific on Sunday. Click here to install it through Steam.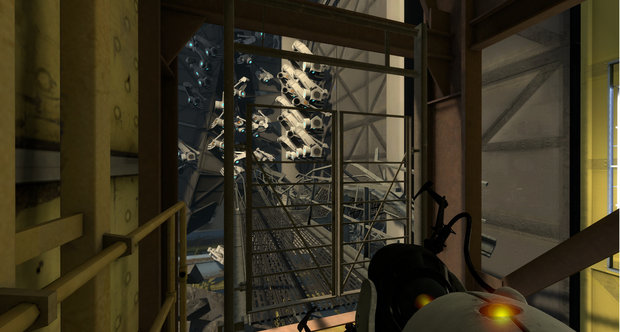 Portal 2
Ubisoft
IL-2 Sturmovik: Cliffs of Dover