Another weekend brings another lovely load of discounts at digital distributors. Do pick up The Witcher 2 for $10, as it's pretty nice. Other bouncing bargains delivered by the stalk to the basket (just go with it okay) include Trine 2 for $4, FTL for $5, the World of Warcraft Battle Chest for $5, Tropico 4 for $5, Torchlight 2 for $8, Mass Effect 3 for $10, and Max Payne 3 for $11. Here's our selection of this weekend's PC deals:
GameFly
Ghost Recon: Future Soldier
Amazon
The Sims 3 Showtime Katy Perry Collector's Edition
Blizzard
World of Warcraft: Mists of Pandaria
GamersGate
Mass Effect 3
Get Games
Get two of these games for $12, or the whole lot for $58.
Alan Wake's American Nightmare (Steam)
BioShock 2
Borderlands GotY (Steam)
F.E.A.R. 3 (Steam)
Hell Yeah!: Wrath of the Dead Rabbit (Steam)
Hotline Miami (Steam)
Lucius
Mafia II (Steam)
Painkiller Hell & Damnation (Steam)
Super Meat Boy (Steam)
Painkiller Hell & Damnation
GOG
GOG's RPG sale includes:
The Witcher
Green Man Gaming
Get 20% off most games with the voucher code GMG20-P4DLK-FKYRS. This makes many games cheap, including: Until 9am Pacific on Saturday:
Max Payne 3
Impulse
Tropico 4
Indie Gala
Pay what you want for 7.622MM, Darwinia, Talisman Prologue, and Introversion's Subversion City Generator and Voxel Destruction tech demos. Beat the average price to also get Defcon, Demigod, Hearts of Iron 3, Multiwinia, Uplink, and another 3 yet-unrevealed games. Some activate on Steam.
Defcon
Indie Royale
Pay what you want for Doc Clock: The Toasted Sandwich of Time, Lunnye Devitsy 2013, Oozi: Earth Adventure, Serious Sam 3: BFE, Shad'O, and Wake 2013. Some activate on Steam.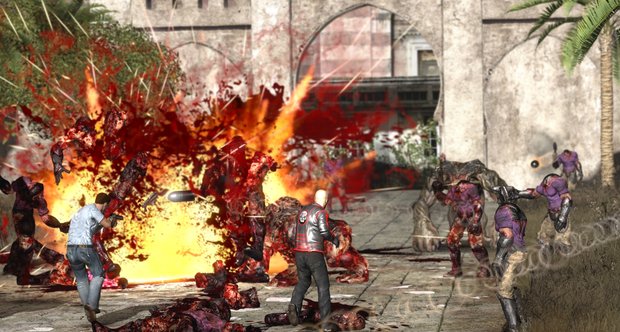 Serious Sam 3
Origin
The Walking Dead
Steam
Steam's $5.00 (75% off)