When the New World Order seizes power in 2013, all your old money will be useless, replaced with Citidollars. Pre-empt the blighters by blowing everything on downloadable PC games this weekends, with deals including XCOM: Enemy Unknown for $18, Just Cause 2 for $4, Hotline Miami for $5, both BioShocks for $5, Batman: Arkham City GotY for $9, Arma 2: Combined Ops for $13, Dark Souls for $18, and Borderlands 2 for $30. Here's our selection of this weekend's PC deals:
GameFly
GameFly's end of the year sale includes:
Painkiller Hell & Damnation
Amazon
Amazon's festive sale includes:
Dark Souls
Blizzard
World of Warcraft: Mists of Pandaria
GamersGate
GamersGate's huge festive sale includes:
Orcs Must Die! 2
Get Games
Borderlands 2 - Captain Scarlett DLC
GOG
GOG's huge holiday sale has discounts on a bajillion games, and bigger savings in daily deals. Friday:
Heroes of Might and Magic V
Green Man Gaming
Get 30% off almost every game with the voucher code GMG30-DPLIM-DN831. This makes many video games cheap, including these, some of which come from the end-of-year sale: Friday:
Saints Row: The Third
Humble Bundle
Pay what you want for The Binding of Isaac plus its expansion, Closure, Shank 2, and Snapshot. You also get Indie Game: The Movie and some soundtracks. Beat the average to get Legend of Grimrock, Dungeon Defenders, The Basement Collection, Offspring Fling and Cave Story+ too.
The Binding of Isaac
Impulse
Impulse's holiday sale includes:
Tony Hawk's Pro Skater HD
Origin
EA's holiday sale includes:
Mass Effect 3
Steam
Steam's colossal holiday sale includes daily deals, flash sales, discounts you can vote on, and a million games. Here, the daily deal highlights: Ends Saturday: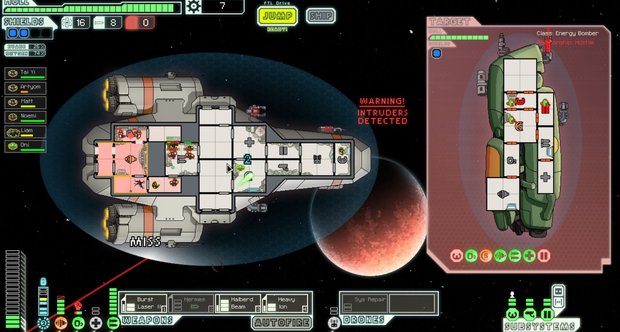 FTL