The newly-release Spec Ops: The Line is on sale at $38 for PC this weekend, if you've dug the buzz and fancy picking it up. You'll also find digital distributors offering all of the Dragon Age games for $10, Civilization V's Gods & Kings expansion for $20, Skyrim for $40, big Warhammer 40,000 savings, and more lovely bargains. Here's our selection of this weekend's PC deals:
GameFly
Chronicles of Riddick
Amazon
Dragon Age: Origins
Be Mine
Pay what you want for a bundle of Oddworld: Abe's Oddysee, Oddworld: Avernum 4, 5 & 6, Hamilton's Great Adventure, Postal 2 Complete, Red Orchestra, and some music. Plus, Garshasp: The Monster Slayer if you pay more than $6. Most offer Steam keys, and some are available DRM-free too.
Postal 2
GamersGate
GamersGate's offerings include sales on EA and Square Enix games, with daily deals offering extra savings on certain titles, so you may want to hold off on their games to see if they're discounted further. Weekend:
Men of War
Get Games
The Club
GOG
GOG's Battle of the Games promo discounts two games every day, 60% off one and 40% off the other. Every day, you get to vote for the next day's discounts. Friday:
Stronghold Crusader
Green Man Gaming
Civilization V: Gods & Kings
Impulse
Skyrim
Indie Gala
Pay what you want for Commandos: Behind Enemy Lines, Commandos: Beyond the Call of Duty, and The Void. Beat the average price to score Air Conflicts: Secret Wars, Cargo! The Quest for Gravity, Commandos 2, Commandos 3 and Ion Assault too.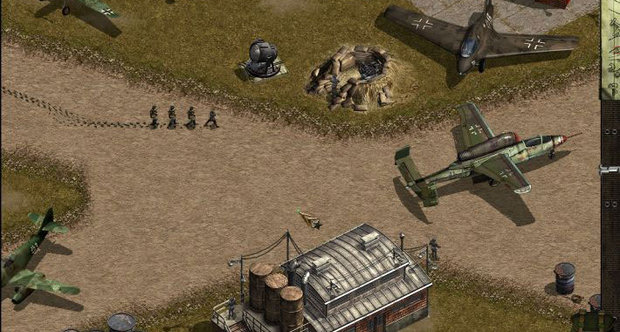 Commandos
Steam
Dawn of War II - Retribution