Update: The publisher has announced Dead Space 3. Although Electronic Arts hasn't officially announced Dead Space 3 yet, we already have a pretty good idea of what to expect thanks to ongoing leaks surrounding the title. As expected, the horror franchise's "next chapter" takes place on an ice planet Uxor and introduces John Carver--Isaac Clarke's new co-op partner. The rumors are pretty much confirmed with screens of the as-of-yet announced game leaking onto the Korean forum Ruliweb (via Joystiq).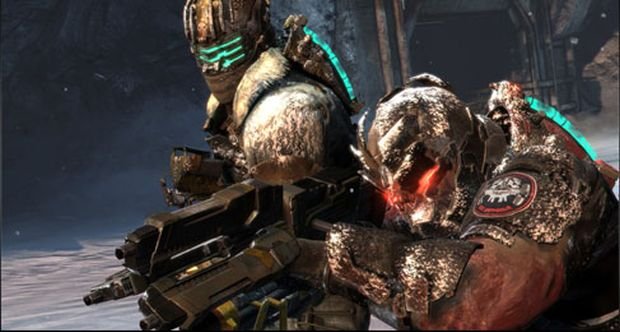 Army of Two vs. Necromorphs

EA will be holding an E3 press conference on Monday. "We're excited to unveil Dead Space 3 to the world at the EA press conference next week," an EA representative told IGN. Expect much more then.