Alan Wake has emerged from the darkness of console exclusivity and will finally make his way to the PC, developer Remedy Entertainment has announced. Coming in "early 2012," Alan Wake on PC features the original, critically acclaimed title, first released on the Xbox 360 in May 2010. Remedy also confirms the PC version will include both 'The Signal' and 'The Writer' downloadable content add-ons, as part of the planned release. A spokesperson for Remedy Entertainment could not confirm PC-specific features--such as DirectX 11 support--for the PC version of Alan Wake to Shacknews when asked, saying no details are available at this time. Though the game was reportedly discovered in the Steam registry, the spokesperson would not confirm the game's distribution channels, whether a retail release was planned, or if the game would be linked to Microsoft's Games for Windows Live platform.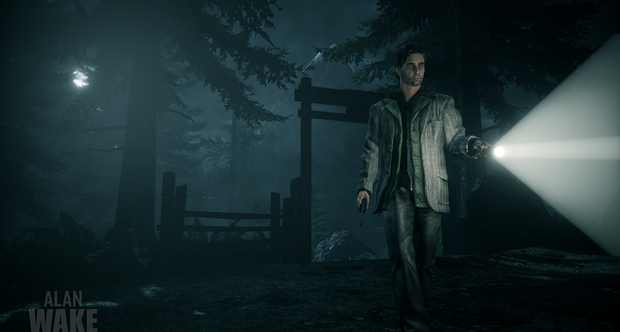 First screenshot of Alan Wake on PC

Shacknews readers have been clamoring for Alan Wake's PC debut, since the Remedy-developed title was first announced in 2005 for both "the next generation of consoles" and PC. Eventually, Microsoft signed on as publisher for the "psychological action thriller," putting a PC release in jeopardy in favor of launching the console version first. While Remedy noted it wanted to bring Alan Wake to PC as originally intended, representative's for the developer admitted that the final decision was Microsoft's to make. The PC version was officially labeled dead in February 2010. Though a specific release was not named, Remedy did note the game is launching within the same window as Alan Wake's American Nightmare--the downloadable, continuing adventures of the titular character. Alan Wake's American Nightmare is still labeled as Xbox Live Arcade exclusive.