The weekend is upon our doorstep, which can only mean that its natural predators have followed. Sniffling around, clawing at the door, turning over the bins, leaving threatening phone calls, the digital distributors are here--and they've brought bargains. The star of the week is, of course, the pay-what-you-want Humble Frozenbyte Bundle. Steam's Potato Sack bargain indie bundle is the finest of the conventional deals, though it's hardly conventional--following an ARG, Valve has revealed that playing the Potato Sack games will help unlock Portal 2 early. Here's our selection of this week's deal:
The Humble Frozenbyte Bundle
Pay what you want for Trine, Shadowgrounds, Shadowgrounds Survivor, a Splot pre-order and bonus prototype Jack Claw.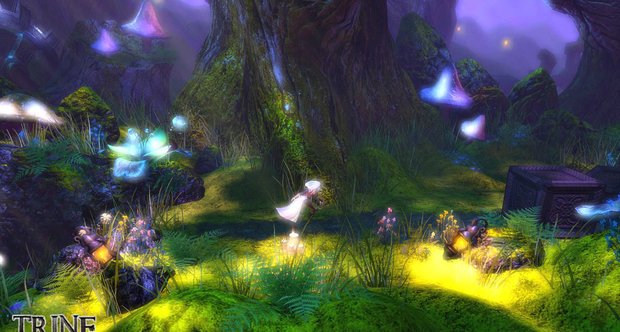 Trine
Steam
Rockstar Weekend one-day sales
Max Payne 2
Direct2Drive
10% off all pre-orders, plus the following discounts:
Call of Duty: Black Ops
GamersGate
Flotilla
Get Games
Assassin's Creed Brotherhood
Green Man Gaming
Get 20% off a single purchase with the single-use code 20PEC-GMGV2-PROMO.
Rift
Impulse
Hegemony Gold
Beamdog
Men of War: Assault Squad
Games for Windows
LEGO Harry Potter
Good Old Games
King's Quest VI
Matrix Games
Only on sale from midnight on Friday through midnight Saturday.
Making History II: The War of the World