Some folks have said that virtual reality is dead on arrival, but Shacknews definitely views VR with a longer time horizon. Much like PC gaming in the early to mid 1990's, VR has not caught on at the scale of smartphones or even gaming consoles. There are some reasons to believe that VR is here to stay this time and HTC Vive Tracker is certainly a breakthrough in VR human interface devices. The Vive Tracker allows developers to turn any object into a VR input device. The product undeniably enhances the feelings of immersion and presence while in VR. The HTC Vive Tracker is cutting edge technology executed in an elegant and useful manner. We are happy to name the HTC Vive Tracker our Best Gaming Accessory of 2017.
Multiple accessories have already been created that use the Vive Tracker in very fun ways. The Hyper Blaster Set is a spirtual successor to the NES light gun and the Rack Sports Set is perfect for VR sports enthusiasts.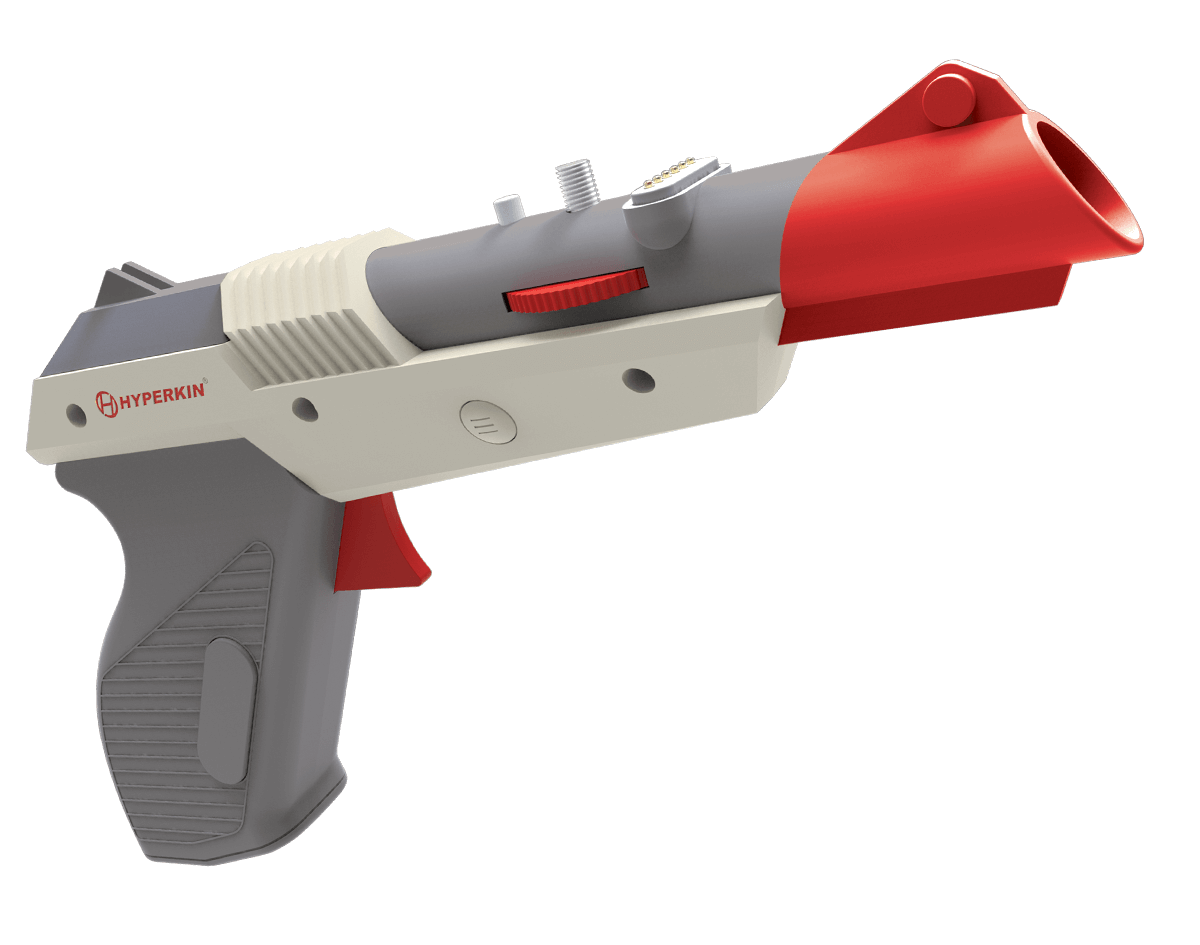 Probably the most entertaining VR experience I had all year was at VR Zone in Shinjuku, Japan. It was a Dragon Ball Z made for VR game. I was asked to take my shoes off and put on a set of Crocs with Vive Trackers on them. I was also given a belt that had two VR trackers on it. Then instead of Vive Controllers, I was given two wrist straps with Vive Trackers placed on the inside of the wrists. It is hard to put into words how fun the experience was, so I will let Palmer Luckey take it from here.
#VRZONE pic.twitter.com/PoFSFMIsPu

(@mayanmoyan) September 20, 2017
The Vive Tracker enables some incredibly immersive VR experiences. It is a well designed, beautifully executed, and innovative addition to the HTC Vive VR HMD ecosystem. This is clearly the early days for VR development, but breakthrough products like the Vive Tracker should not go unnoticed. It is our pleasure to name the HTC Vive Tracker our Best Gaming Accessory of 2017.
---
Be sure to keep up with the rest of The Shacknews Awards as we celebrate the Year of the Games: 2017.